Minimises spread of infection
23 January 2014
Leafield Environmental's new, pedal operated recycling bin comes with an optional anti-microbial additive which complies with the strict cleanliness and infection control regulations of the health industry.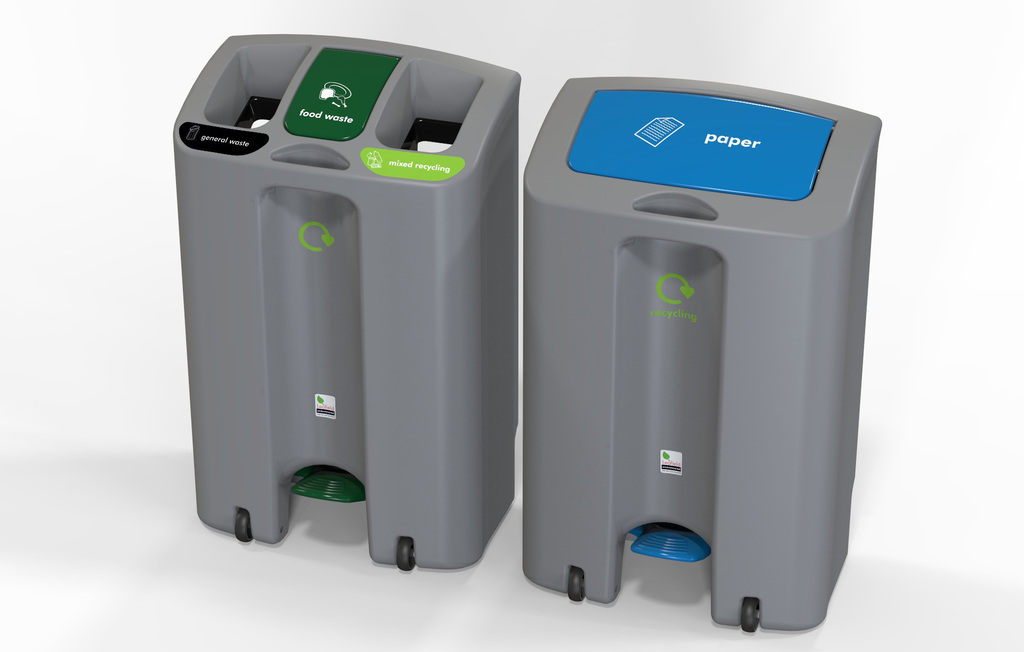 The anti-microbial material is added during production and provides an effective barrier against the growth of bacteria, moulds and fungi to minimise the spread of infection. The sleek design has no hidden holes or crevices where dirt and germs can collect.
The central lid is operated by a foot pedal which means users never need to touch the bin with their hands when depositing waste. The tilting mechanism pulls down to simplify the removal and replacement of bags and is easily dismantled for deep cleaning.
OTHER ARTICLES IN THIS SECTION