Free standing signs
25 November 2014
The new Sentry Sign from Leafield Environmental is a heavy-duty, rotationally moulded, free-standing signage platform to carry temporary vehicle and pedestrian warning signs.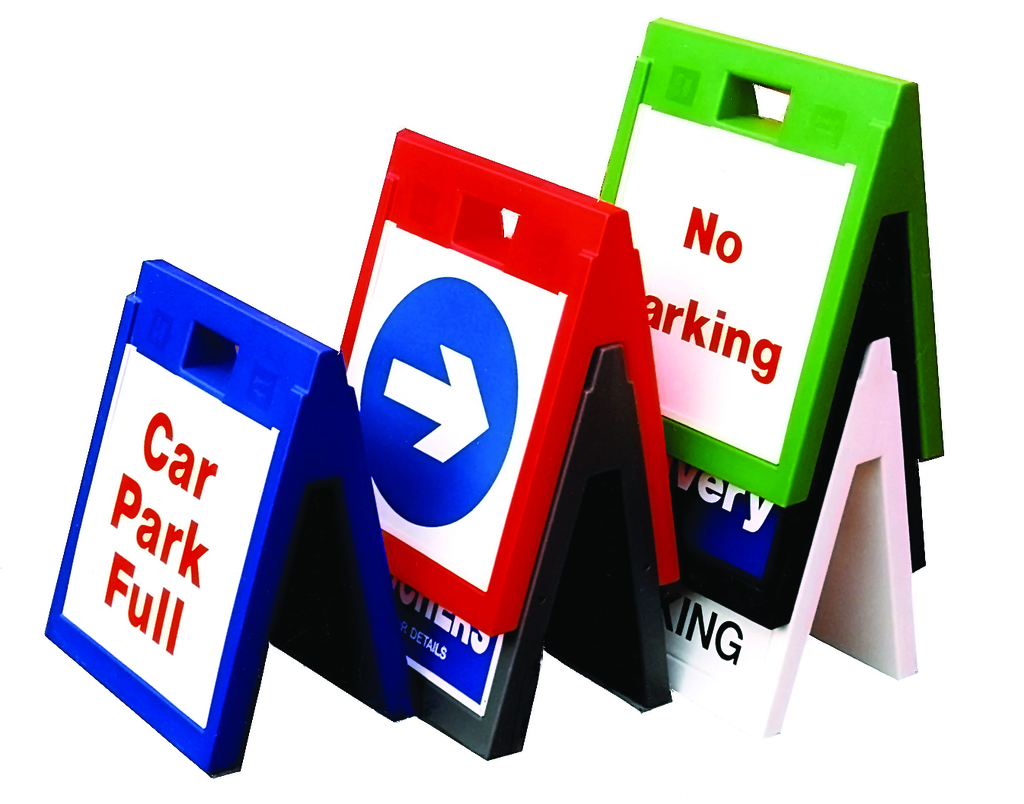 Robust, durable and impact resistant, the Rigid 'A' frame structure provides impressive stability, particularly when used in exposed areas.
The Sentry Signs are available with a choice of screw fixings for permanent graphics or channels for slot-in graphics. Measuring 715mm high on a footprint of 610mm by 410mm and weighing in at 7 kg, the sign is available in red, yellow, green or blue and mottled slate grey, which includes a high percentage of recycled plastic bottles.
Suitable for use on garage forecourts, building sites and car parks, the Sentry Signs can also be used inside to pass on clear concise messages. A custom graphics service is provided but signs can be supplied with a dry-wipe panel option for hand written messages.
OTHER ARTICLES IN THIS SECTION