Expanded range
05 May 2018
ZARGES, the access, packaging, transportation and storage specialist, has signed up Key as its latest partner, giving more companies and individuals access to its wide range of high quality ladders, platforms and transportation cases.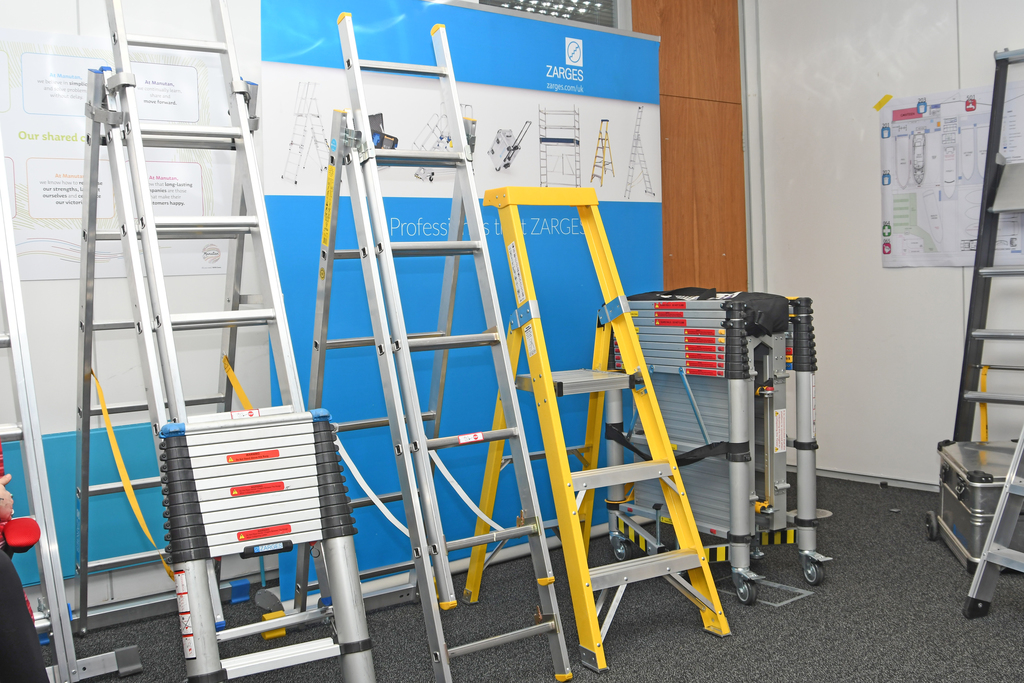 Key has added ZARGES to its portfolio based on the company's strong reputation and brand awareness in the industry, as well as its high-quality and reliable products that conform with the latest UK standards and regulations. ZARGES aims to ensure that all people working in environments requiring a ladder or platform, or transporting sensitive equipment, are working safely by using the right equipment for their needs.

Customers across all sectors will be able to purchase ZARGES products via Key's website and catalogue, with a particular focus on those working in manufacturing, factories and healthcare where working at height, or in conditions involving slippery surfaces, are common. In addition, Key's account managers will visit customers to discuss their needs and make recommendations on the best solutions, often including products they are unaware of.

"We want our customers to have strong, high quality, trusted products that are reliable and up-to-date with current UK standards, whilst ensuring people are working safely with the right equipment. Working with ZARGES enables us to do this," said Chris Southern, Category Manager at Key. "In expanding our range of products, and offering customers trusted products from the market leader, we hope to strengthen relationships and encourage repeat custom where we can offer advice on any product or project."

ZARGES is a market leader in high quality access and storage products made of the light metal material aluminium, which brings multiple benefits including high stability with low weight, corrosion resistance and flexibility of use. ZARGES has a large range of products covering every need, including the ability to configure a tailor-made solution.

As part of this new relationship, it will offer product training for Key staff, site visits and even customer training if required. ZARGES will also offer support with any specialist products or customised solutions.

"We're pleased to add Key to our sales partner programme given its broad range of customers across the UK. We're passionate about making sure those working at height or needing to transport sensitive equipment have the right tools to do the job safely and securely. We're confident Key will help us ensure that happens," said Chris Gosling, Business Development Manager at ZARGES.

In January this year a new standard came into force from the European Committee for Standardisation. The EN 131-1 and 2 standards aim to reduce ladder-related incidents and require that all leaning ladders of three metres or longer must be equipped with a stabiliser bar at the base to ensure stability. ZARGES ladders meet these standards. In addition, its R13 range of stepladders includes anti-slip material on the stepladder's treads and platforms, benefitting people working on slippery or wet floors.
www.zarges.com/uk
OTHER ARTICLES IN THIS SECTION