Port of Antwerp selects VOC monitors
11 September 2017
As the largest integrated (petro) chemical cluster in Europe, the Port of Antwerp is committed to ensuring the on-going health and safety of their employees working in the area.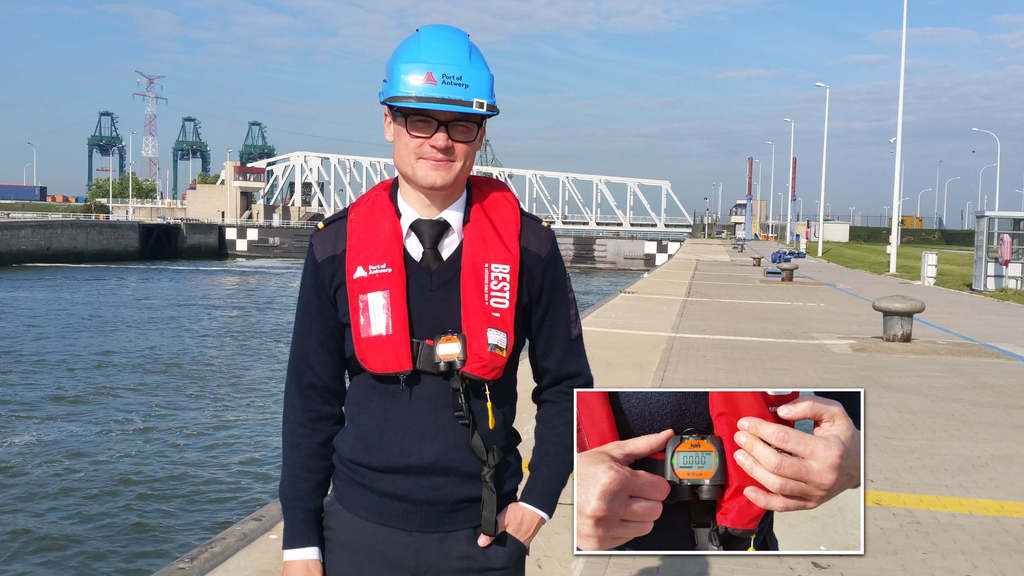 As a result, the port authority is now one of the largest users of Cub personal volatile organic compound (VOC) monitors from gas detection instrumentation specialist Ion Science.
A spokesperson for the Port of Antwerp said: "With the high volume of petrochemical processing and handling in the port, we have been searching for a high quality yet cost effective PID instrument that would help protect staff from exposure to dangerous levels of VOCs.
"Every employee of the Port Authority working in the port area now wears a Cub personal PID that will give an early warning of the presence of hazardous vapours or gases. Initially approached by Ion Science's distributor, Euro Index, we chose the Cub for its small and unobtrusive design. Plus it seemed to be the only instrument on the market that was compact enough to be worn comfortably as a personal safety device."
Ion Science's Cub offers a dynamic range of one parts per billion (ppb) to 5000 parts per million (ppm) sensitivity - giving an early warning of exposure to hazardous gases, including benzene.
When worker exposure exceeds pre-set limits the Cub's audible, vibrating and flashing LED alarms provides an alert to the gases present. Readings are displayed on a bright, back-lit LCD display with selectable data logging time.
OTHER ARTICLES IN THIS SECTION