ARTICLE
Evac+Chair International delivers stairway safety solution for Stoke City FC
28 July 2017
As one of the Premier League football clubs committed to complying with the requirements for disabled access set out in Accessible Stadia, Stoke City has chosen stairway evacuation chairs supplied by Evac+Chair to provide safe means of exit for supporters unable to use stairs in an emergency.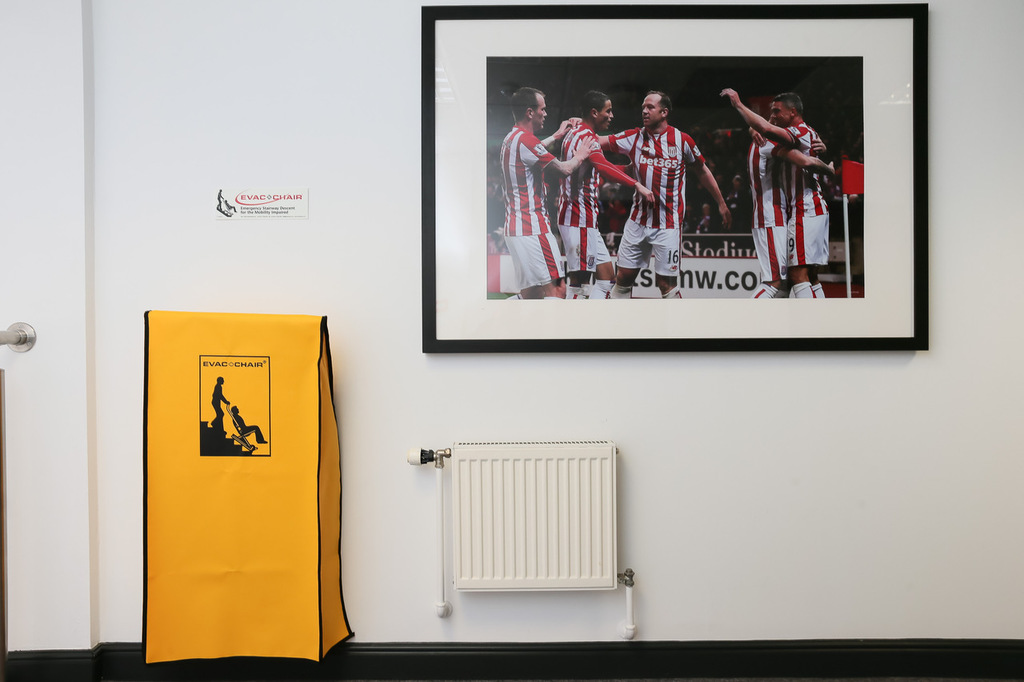 The Evac+Chairs are among the new facilities being introduced at Stoke City's bet365 Stadium as it undergoes its first major re-development since being built in 1997.
The development adds 1,800 seats to capacity and will enable the Premier League club to provide additional and improved viewing for wheelchair users.
Read more on how Stoke City FC met the Premier League Accessible Stadia deadline: http://www.evacchair.co.uk/casestudies.aspx?c=2
OTHER ARTICLES IN THIS SECTION