ARTICLE
Gas detectors extended to new sectors
13 April 2017
The next-generation XgardIQ gas detector from Crowcon Detection Instruments can now be fitted with sensors for the detection of ammonia or sulphur dioxide, in addition to the existing range of sensors which covers 10 different toxic or hazardous gases.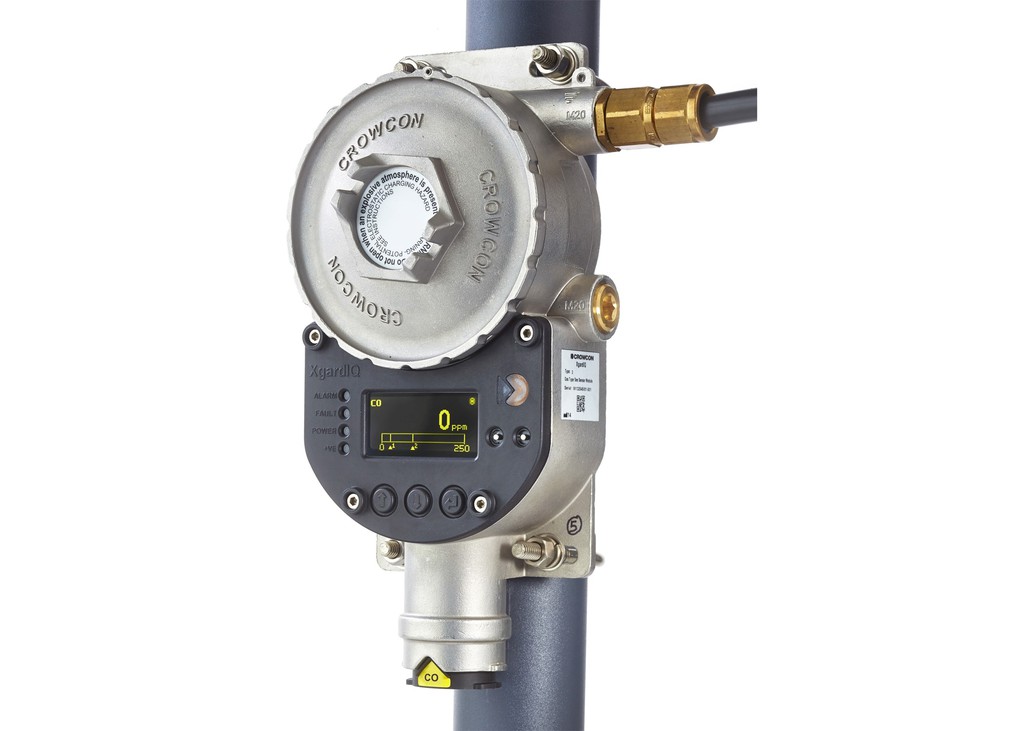 "The ability to detect ammonia or sulphur dioxide will allow industries such as fertilizer and petrochemical production, to use the intelligent XgardIQ to increase on-site safety for employees as well as reducing operating costs for employers," Andy Avenell, senior business development manager at Crowcon, said.
In addition to the flexibility to detect a wide range of gases, the XgardIQ offers special features to reduce installation and operating costs. For projects in which gas detectors are installed months ahead of commissioning, the XgardIQ transmitter can be fitted with a dummy sensor which is replaced with a fresh pre-calibrated sensor immediately prior to the commissioning date. This allows the user to benefit from the full operational lifetime of sensors.
The XgardIQ transmitter further minimises commissioning and maintenance time by automatically configuring to the correct type of gas, scale and alarm levels. Sensors can also be removed temporarily for calibration in a safe area, rather than requiring the engineer to carry compressed gas cylinders for on-site testing. These features all help to eliminate the need for hot-work permits and minimise the time that employees need to spend in hazardous areas.
XgardIQ also integrates Crowcon's Positive Safety feature which confirms that the detector is operating safely and enables the unit to automatically alert operators to any irregular events.
OTHER ARTICLES IN THIS SECTION