ARTICLE
Stepping up worker wellbeing
11 April 2017
U-Power's new RedLion range, the latest in its collection of original, Italian-designed, work-to-leisure safety footwear, has been conceived with the health and wellbeing of the wearer in mind.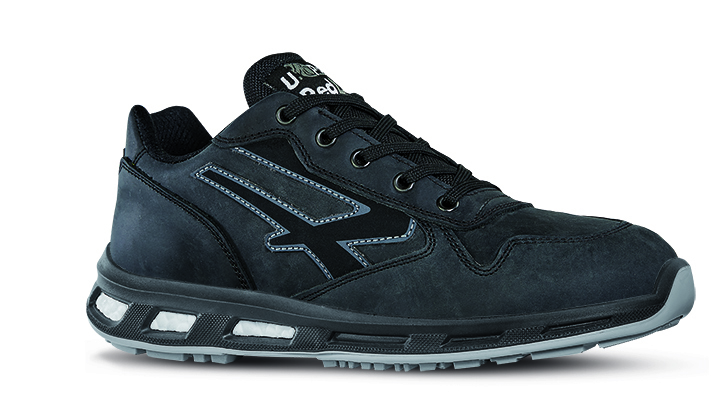 The sporty, high-performance, RedLion range incorporates a new sole using Infinergy, made of expanded thermoplastic polyurethane (E-TPU), as opposed to the traditional PU.
This insert springs back into its original shape immediately after impact, so helps to maintain energy for longer periods than a conventional shoe. RedLion is therefore said to reduce stress, pressure, fatigue, backache and other musculoskeletal disorders thanks to this insert, which returns more than 55% of energy to the wearer. It also retains an elastic memory at temperatures from +40°C to -20°C, and is very durable, anti-abrasive, and chemical-resistant, making it suitable for all work conditions.
Designed to be extremely light, strong and comfortable, the RedLion offers 3x improved temperature resistance. Its materials do not compress over their lifetime, so the RedLion never loses its performance, and lasts much longer than other footwear, according to U-Power.
The ergonomically-designed RedLion is therefore suitable to improve the all-day comfort, wellbeing and conditions of workers subjected to long and repetitive periods of standing, kneeling or squatting, or those who walk short or long distances, avoiding the risk of fatigue leading to accidents and injuries.
Soft, flexible, yet stable and impermeable, RedLion is not only good looking, but practical, with its aluminium toe cap, polysoft footbed, and composite mid-sole.
OTHER ARTICLES IN THIS SECTION