ARTICLE
Cleaner environment increases productivity
19 September 2016
 In areas where scrap is handled and goods are processed for reuse, fine airborne particles form in the atmosphere.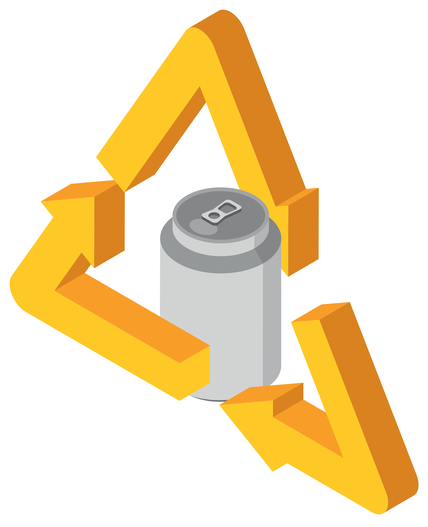 However, regulations are quite strict when it comes to waste handling and the recycling process at large. As the recycling industry keeps expanding due to tighter and tighter legislation around waste management (because of the desire to send less waste to traditional 'landfill' sites), it is difficult for companies to keep pace when it comes to the health and safety of their staff. Those working in the recycling industry are regularly exposed to dust, fungi and bacteria, as well as endotoxins, all of which are harmful to our health.
In a report by the Health and Safety Laboratory, employees should be exposed to a maximum of 10 µg/m³ of dust over an 8-hour period. Yet, the same study found that employees on recycling sites are regularly exposed to general airborne dust way above this level.
Harry Harrison, head of division at Cannon Confidential, which provides confidential document handling, collection and destruction services, said: "Document destruction generates enormous volumes of dust. This is bad for the working environment, because the dust can have a negative impact on the health of our staff."
Indeed, these particles are infamous for causing respiratory difficulties and other health complications. Due to excessive dust, employees are often compelled to wear masks or worse still, to not work at all. Harrison added: "The air quality was so bad that employees who wore contact lenses couldn't even go into the room."
Given the sheer volume of waste processed every day, this is not altogether surprising. It is easy to imagine how hard this must have been on the employees – and what impact it had on morale at the company.
Airborne particles are seen as an unavoidable part of recycling but an air purification system can mitigate much of the damage. Industrial purification systems make it up to 70% easier to maintain a hygienic and clean working environment.
The benefits to staff health become immediately apparent and companies can pass those all-important health inspections with comparatively minimal effort.
For Cannon Confidential, the benefit of installing Zehnder Clean Air Solutions is there for all to see: "It's a win-win situation," explained Harrison. "If you improve the working environment, you inevitably boost employee motivation. When your employees can see that the management team is doing everything it can to improve conditions in the workplace, they'll show their appreciation by working more efficiently."
http://www.zehnder.co.uk/products-and-systems/clean-air-solutions
OTHER ARTICLES IN THIS SECTION