High capacity airline trolley system
07 November 2013
The new Scott Safety Modulair Max high capacity airline trolley system enables a safe system for supplying air for those working on offshore oil rigs or onshore refinery environments where the need for long duration respiratory protection exists.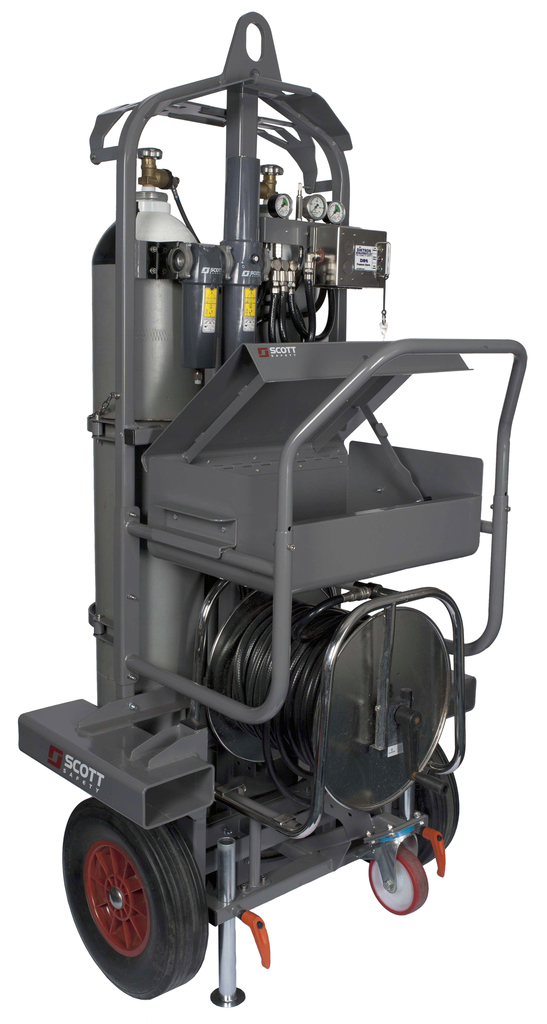 The Modulair Max system provides air for up to 4 simultaneous users and is approved to supply air with lengths of airline hose up to 105 metres.
Built to be compatible with 2 x 45 litre cylinders giving 24,500 litres of air or 2 x 50 litre cylinders giving 27,000 litres of air, the system can supply in excess of 10 man hours of breathing air.
OTHER ARTICLES IN THIS SECTION