Smart electronic earplugs block only loud noises
15 October 2019
Introduced by 3M, the Peltor Electronic Earplug reduces harmful levels of noise, yet maintains a good level of situational awareness for wearers.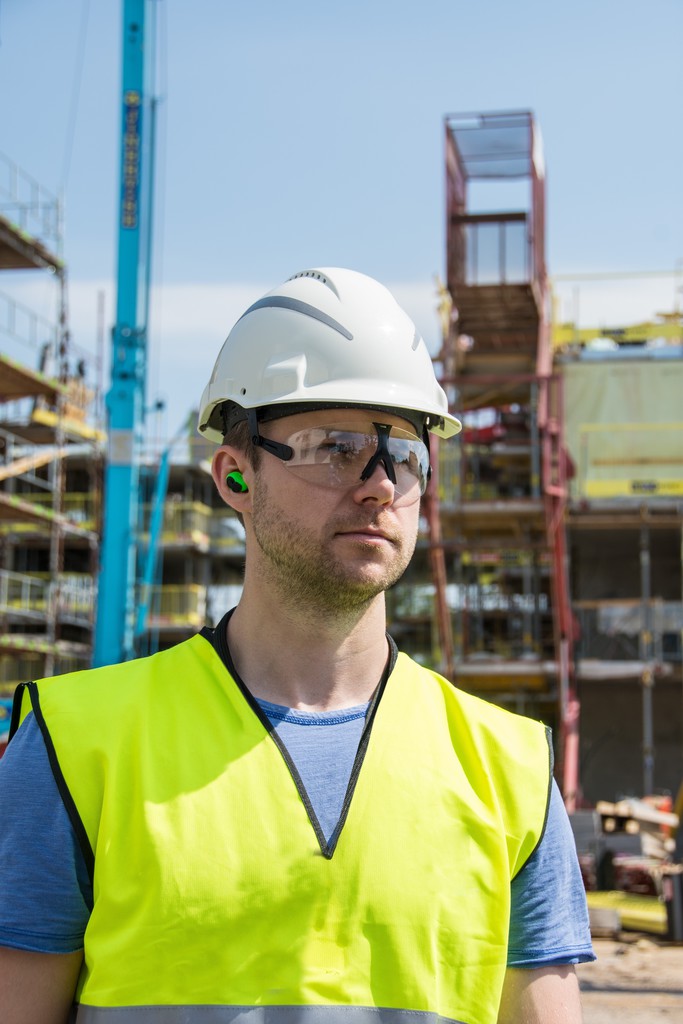 The earplug enables ambient sounds to be heard by its wearer, while providing protection against louder sounds that could cause damage to their hearing. This improves the ability of the wearer to hear warning signals, approaching vehicles and crucial sounds emitted by machines and processes as well as communicating with nearby colleagues, thus reducing the need to remove the ear protection.
According to the Health and Safety Executive, some 23,000 workers suffered work-related hearing problems between 2015 and 2018.1 Furthermore, insurance claims for work-place noise induced hearing loss in the UK has increased 189 per cent over a three year period.2
Designed for use in the metalworking, welding, construction and maintenance, and ship construction and maintenance industries, the Peltor Electronic Earplug features a replaceable communications eartip that provides hearing protection in noisy environments. The eartip is available in multiple sizes and types and will fit most ear canals. Volume and power settings can be altered intuitively with the press of a single button located on the side of the earplug, while a specially designed microphone port helps minimise wind noise.
The lithium-ion batteries used to power the Peltor Electronic Earplug from 3M enable 16 hours of usage from a single charge. Charging is achieved by placing it in its case, which can be plugged into a computer or wall socket using a USB cable. A charging indicator incorporated into the case can be seen easily through its clear plastic lid, which is sealed with a ring to protect the earplugs from wet and dirty environments.
Simon Field, technical specialist for the Personal Safety Division at 3M says: "Before the Peltor Electronic Earplug by 3M, workers often had to choose between protecting their hearing, or being able to communicate effectively and hear important sounds around them. By recognising this issue and leveraging its state-of-the-art technologies, 3M has delivered a solution that enables them to work smarter and more safely."
For additional information on the new Peltor Electronic Earplug, visit: 3M.co.uk/safety/EEP-100
OTHER ARTICLES IN THIS SECTION