ARTICLE
What's next in safety?
07 December 2015
Attending the A+A 2015 with the mission to define 'What's Next In Safety?', Scott Safety's stand was bigger and better than ever.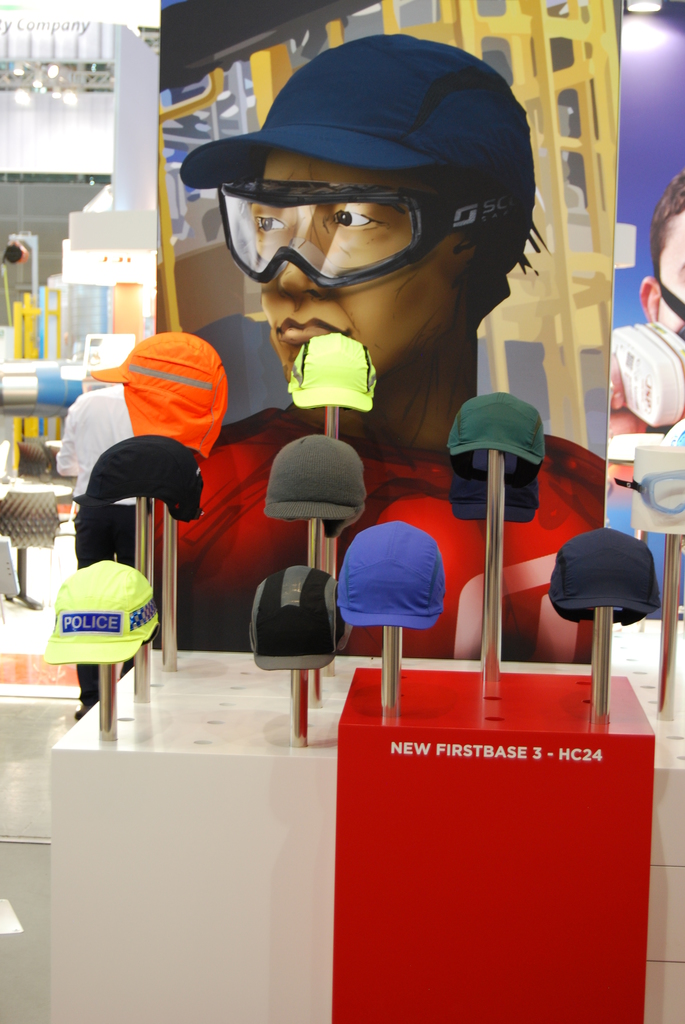 The company showcased the latest technologies, concepts and future-thinking surrounding industrial gas detection and breathing apparatus solutions. Also making their premier appearance was the Scott Safety Super Heroes. These heroes certainly made an impression on visitors highlighting not only the importance of the end user and the world class Scott Safety products but also demonstrating the creative flair of the business.
The event, which attracted over 63,000 global industrial professionals, was a launch-pad for Scott Safety's latest addition to the Proflow Powered Air Purifying Respirator (PAPR) range, the 'Proflow 2 SC 160'. With a high 160l/min flowrate and a comprehensive choice of headtops and accessories, Proflow 2 SC 160 demonstrated that it provides optimal selection comfort and reduced respiratory burden making it suitable for a wide variety of industrial settings.
Scott Safety's next generation of respiratory protection was also on show including the Proflow 3EX PAPR, designed for workers in heavy industry. The Proflow 3EX combines AX gas filtration with the benefits of continuous flow powered air which opens up the use of powered air for workers requiring protection from AX gases, who were previously limited to negative pressure facemask solutions.
The stand's Head & Sensory display demonstrated their size of their offering in PPE. The new developments to the FirstBase 3 Bumpcap showcased Scott's commitment to continuous improvement through valuable user feedback. The new FirstBase 3 HC24 Classic panel structure offers increased in user comfort by reducing humidity, increasing airflow and fit size for a wider range of workers through the utilisation of new innovative materials and a more ergonomic design.
Also worth a mention are the new reflective HXRK sticker kits for the Style 300 and Style 600 safety helmets. These affordable sticker kits can be applied to branded or unbranded helmets and come in a range of colours meaning that job rolls can be identified by colour of the stickers rather than the helmet saving businesses huge costs.
Testament to the company's determination to be the leading innovator in equipment for the industrial sector, Scott Safety hosted a future gazing, invite only "What's Next in Safety?" booth for leading industry experts and other key stakeholders to collaborate and share in their newest thinking. Invitees experienced the latest Scott Safety innovations, many of which were at prototype stage, reflecting the change in the way that the business is looking at the future of safety in this arena.
At this year's A+A, Scott Safety also introduced its newly extended range of portable gas detection solutions, with products from GMI and Oldham-Winter providing welcomed additions. The PS200 Series and the PS500 from GMI can be tailored to simultaneously detect 4 and 5 gases respectively; with penetrative and distinctive audio and visual alarms and customisable capabilities they offer users an adaptable approach and unrivalled protection in hazardous confined spaces and noisy environments.
The BM25 wireless transportable multi gas detector from Oldham, also featured on the stand, bridges the gap between Scott's portable and fixed gas detection range packing all the benefits of a fixed system area monitor in to a rugged, user-friendly and transportable instrument.
For visitors keen to source the latest fixed gas detectors, Scott Safety also showcased popular solutions from Oldham-Winter's fixed system range including the MX 43 analog and digital controller and the TBGW_EX detector. The OCLCT100 toxic and combustible gas detector and Tyco FV411F Triple IR Flame Detector were also on show as well as the popular Site Sentinel CXT Controller SmartWireless® gas detection and control system which provides operator interface to the network and real time status display of all network devices.
In addition to this Scott Safety will also be demonstrated their next generation Meridian Universal fixed gas detector. ATEX approval and a modular plug-and-play design that supports a full range of toxic as well as combustible sensors mean the Meridian is truly a future proof gas detection solution.
For more information, please visit www.scottsafety.com/aplusa
OTHER ARTICLES IN THIS SECTION