Lightweight, low-profile protection
30 May 2017
Scott Safety has launched the particulate and particulate nuisance odour PRO2 FLEX filter. The PRO2 FLEX protects against a range of solid and liquid particles and odours below the permissible exposure limit (PEL) or the work place exposure limits (WELS).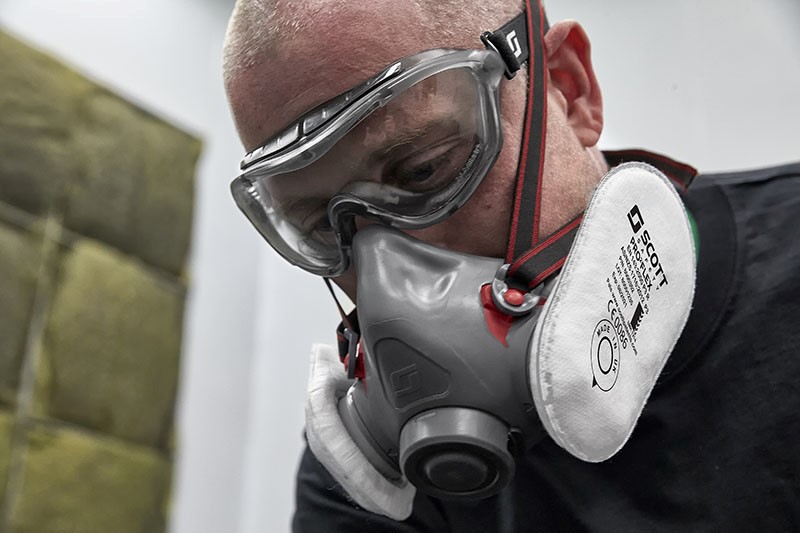 Low profile, cost-effective and lightweight, the PRO2 FLEX filter provides enhanced compatibility and face protection. PRO2 FLEX filters are manufactured from high quality electrostatic material that is reusable in multiple industrial settings, reducing their environmental impact and cost effectiveness. With a high dust capacity and P3 R particle filter class, the device delivers the highest level of particulate filtration class, performance and endurance, particularly benefitting users that contend with clogging particulates in industrial environments.

Reducing the burden for half and full facemask wearers, the PRO2 FLEX filter is lightweight at the lowest weight P3 protection, improving wearer comfort. Equipped with a negative leak-check feature, the device is not only user friendly but allows users to have confidence in the fit and user-friendly operation. In addition to this, Scott's intuitive twin filter system saves time, ensuring quick and simple connection for the filter. The PRO2 FLEX is low profile and sits comfortably beneath face shields and welding masks. It is compatible with Scott Safety's existing twin facemask range, including the new Aviva2, Profile2, and Promask2 full face mask.


OTHER ARTICLES IN THIS SECTION