ARTICLE
Encourage employees to think twice with a behavioural safety programme
02 June 2016
Workplace behavioural safety programmes have become increasingly popular, which is why the Safety Dialogue sessions dedicated to the topic were a must-attend at this year's Health & Safety Event. George Elliott, a technical service engineer at science-based technology company 3M, gives an overview of the themes discussed.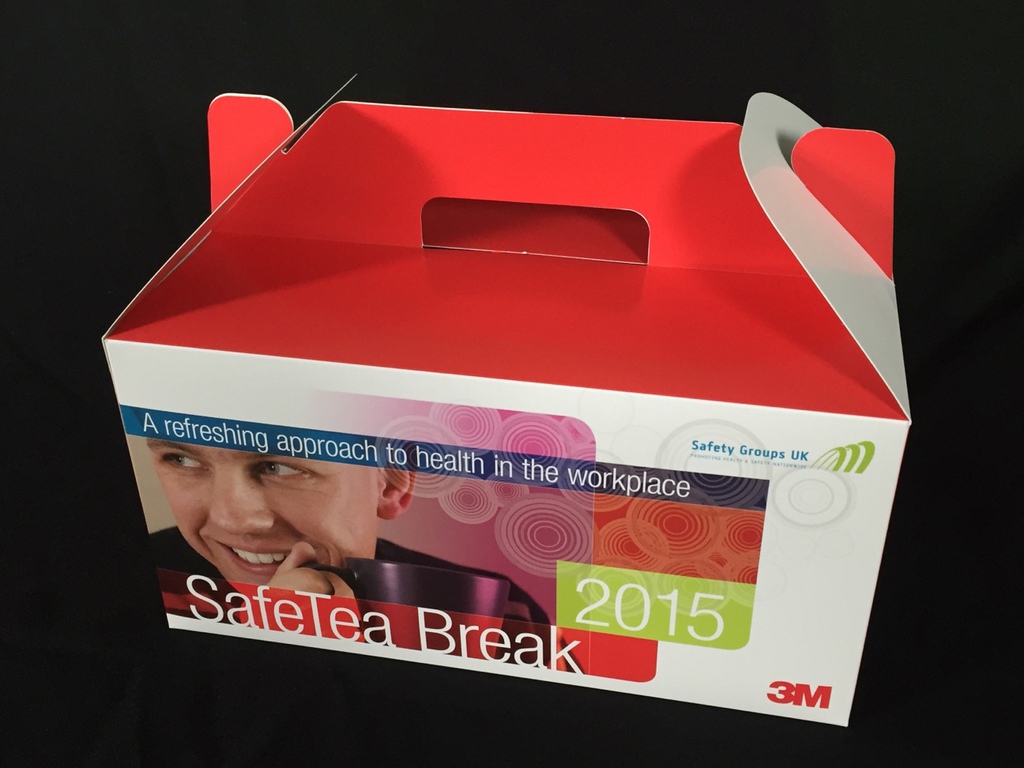 The introduction of behavioural safety programmes and subsequent development of a safety culture within the workplace can be advantageous – whether the company is big or small – as an individual's attitude and actions can significantly impact not only their own safety, but also the safety of those around them.
That is why we decided to explore behavioural safety as part of our series of Safety Dialogues at the recent Health & Safety Event. Joined by a host of expert panellists, we looked at the many benefits for having a programme in place.
Improving safety culture
Addressing the behaviour of front-line workers can have a huge impact on safety, resulting in a reduction of injuries and a more engaged workforce.
When people carry out certain jobs over and over again, they can often switch to autopilot and start to believe that 'accidents will not happen to them'. For example, employees may be tempted to shun personal protective equipment if the task is only going to last a few minutes, even though this will put them at risk.
Behavioural safety programmes are a great way to disrupt this mindset and encourage workers to start thinking more carefully.
Jennifer Webster, an occupational psychologist at the Health & Safety Laboratory, shared her experiences and knowledge on the subject at the Safety Dialogue sessions, focusing on actively engaging with workers on health and safety issues to improve the safety culture.
To bring the best out of people and have the most effective behavioural safety programme, Jennifer suggested that managers need to be fully aware of the attitudes and opinions of workers.
Knowing how employees react to certain situations, observing behaviour or asking them if they have any health and safety concerns, can help to put effective steps in place. It is also good practice to reinforce behavioural safety messages, as this can help to remind the team and boost compliance. This can be achieved by refreshing signage and safety training or providing on-the-spot observational feedback. This could probe why an individual behaved unsafely or, conversely, provide praise when safe actions are taken - reinforcing safe behaviours.
How to see success
Health and safety consultant Karen Hoskings explained that understanding individual workers' learning styles and motivations is imperative when embarking on a behavioural safety programme. This can help to maximise engagement which can be an important factor in a programme's success.
To do this, management teams need to find out how to best connect with workers. For example, are they visual learners or do they prefer a practical hands-on approach? This knowledge will help to develop a tailored approach, which is much more likely to have a lasting impact.
In 2015 3M launched the SafeTea Break initiative, which is designed to grab the attention of employees during a brief session in the day. The toolkit provides health and safety managers with information on key health issues, which they can use to have open discussions with their workforce. This is a great way to encourage discussion and openness among the team.
The legal argument
Unfortunately, there may be incidents where companies can find themselves facing legal proceedings as a result of health and safety issues in the workplace. However, Helen Devery, a partner at insurance law firm BLM, explained to the audience that in these situations, established behavioural safety programmes can be viewed favourably in court.
In one of Helen's recent cases, her client was taken to court over a health and safety transgression, but the use of a behavioural safety programme on site was used in their defence and was an influencing factor, lessening the eventual penalty.
Having an established behavioural safety programme, backed by higher management, demonstrates that there is a commitment from the employer to improve the safety of the workforce.
When it comes to implementing a behavioural safety programme, it is not a case of one size fits all and a range of factors will contribute to its success.
One publication I would highly recommend if you are thinking of adopting a behavioural safety/safety culture programme in your workplace is the HSE's 'Involving your workforce in health and safety' (HSG263). This document (free to download) details a range of ideas and case studies on how employers of different sizes can meet their legal duty to consult and involve their employees on health and safety issues.
To find out more information on 3M's SafeTea Break please visit www.3M.co.uk/safetea.
OTHER ARTICLES IN THIS SECTION