ARTICLE
International safety helmet
30 March 2016
JSP has just launched the Global Standard EVO5 Olympus safety helmet, the latest addition to its market-leading Evolution (EVO) industrial head protection range.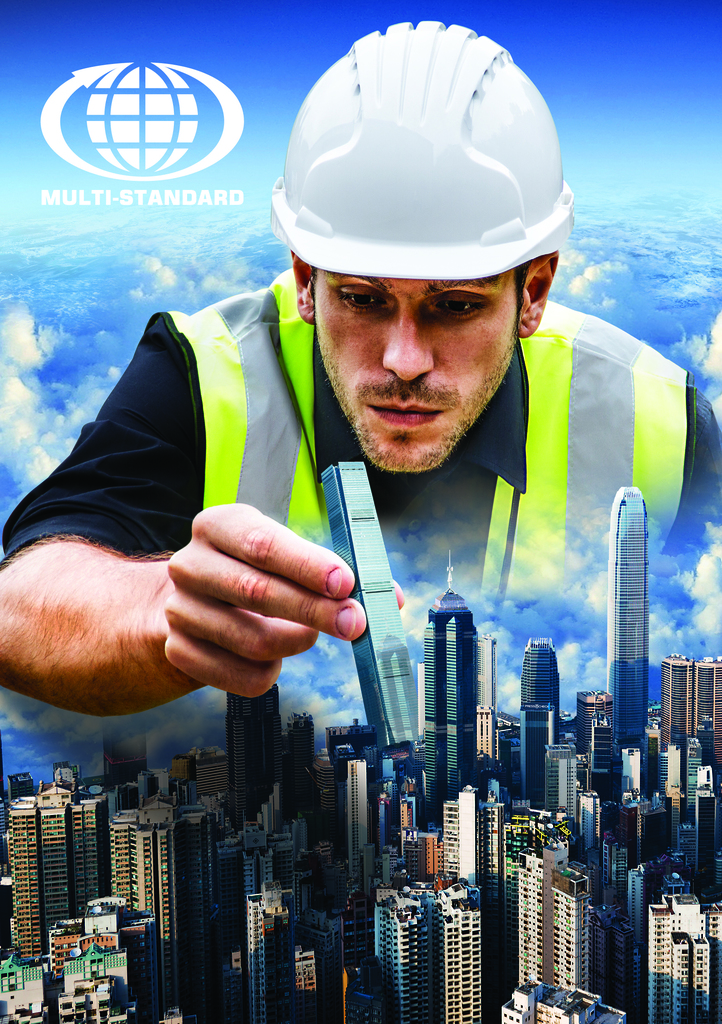 Conforming to multiple international standards including European, American, Canadian and Chinese, the EVO5 Olympus helmet is suitable for multinational companies with sites all over the world. This international helmet combines an extremely robust ABS shell and a specially designed Evolution 3D adjustment harness offering excellent fit and comfort and thus ensuring it can be comfortably worn throughout the working day.
The EVO5 Olympus can be quickly and easily adjusted by its Revolution Wheel Ratchet, an adjustment system that allows the helmet to be securely fastened via a simple turning mechanism. The Evolution 3D adjustment harness with its distinctive six-point cradle and three variable levels of harness depth settings also guarantees a precise fit.
The EVO5 Olympus helmet has the added bonus of a retractable integrated Evospec eyeshield, removing the need for additional eyewear and ensuring that the eyes are always protected.
Wearer comfort is further enhanced by side and rear ventilation, which provides optimum air circulation inside the helmet, reducing temperatures by an average 2-3°C. And with optional CR2 reflective strips, the worker is sure to be seen in the darkest of conditions.
OTHER ARTICLES IN THIS SECTION