ARTICLE
Mask available in 3 sizes
02 February 2017
JSP has introduced three sizes for its popular Force 8 Half-Mask to ensure a perfect fit and thus guarantee optimum protection for all wearers, wherever they are in the world.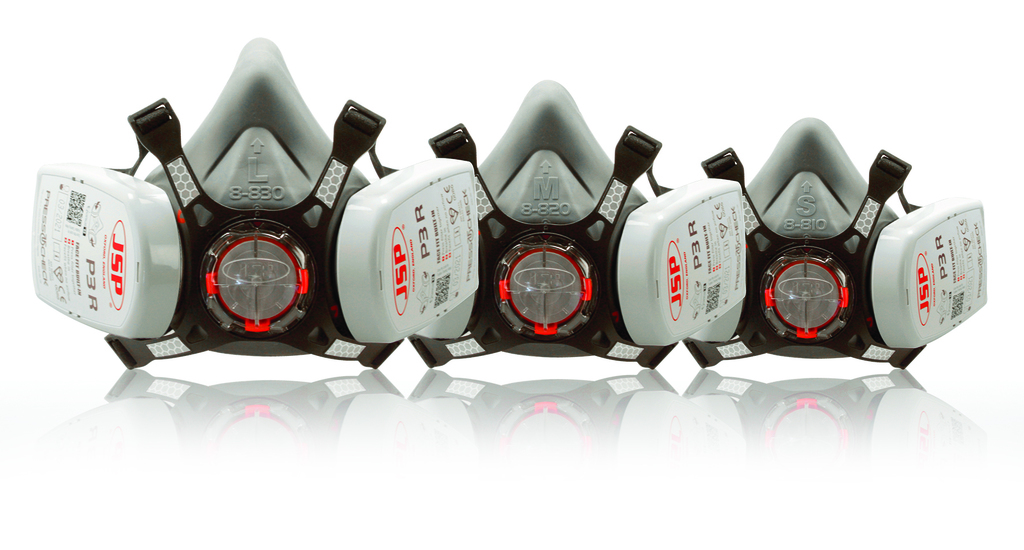 JSP's award-winning mask, complete with Press to Check filters, has improved daily face fit-checking and is a suitable choice for both men and women around the globe.
To help you select the correct mask for the shape and size of your face, JSP has designed a Force 8 Size Guide to indicate whether you require a Small, Medium or Large Half-Mask to help create the best face fit.
To determine the right size for you, rest your chin on the guide and adjust the size indicator to where the top of the mask will sit. Check the fit by using the hinged design of the Press to Check filters, which facilitate instant and accurate checking of face-fitting.
OTHER ARTICLES IN THIS SECTION