ARTICLE
Upgraded mesh filters
08 March 2016
AirBench has announced the availability of a new filter configuration for OMF coolant mist filters.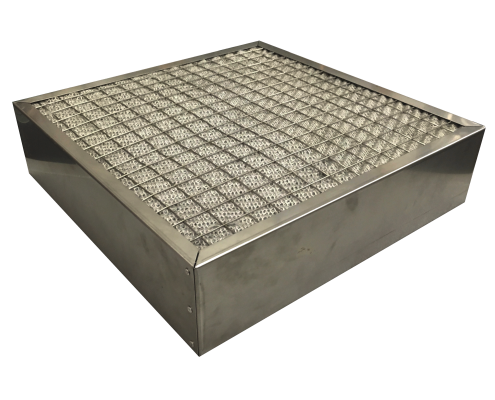 The filter configuration is designed to improve filter life and facilitate easy cleaning of prefilters on a range of applications. Installation is simple, replacing your existing single-stage prefilter with a two-stage combination filter. In recent tests, some customers have experienced 100% longer filter life with lower replacement costs.
The upgraded filter set consists of a specially selected mesh filter with a mix of medias designed to remove fine mist before it reaches the prefilter. The mesh filter has an expected life of many years; and is easily cleaned if required.
Prefilter life will be improved significantly over current performance, according to AirBench. Upgraded OMF filters are available from stock.
OTHER ARTICLES IN THIS SECTION