Automated filter cleaning
02 May 2014
The new AirBench RP is said to be the most advanced downdraught bench to date, and brings self-cleaning filter technology to the AirBench range.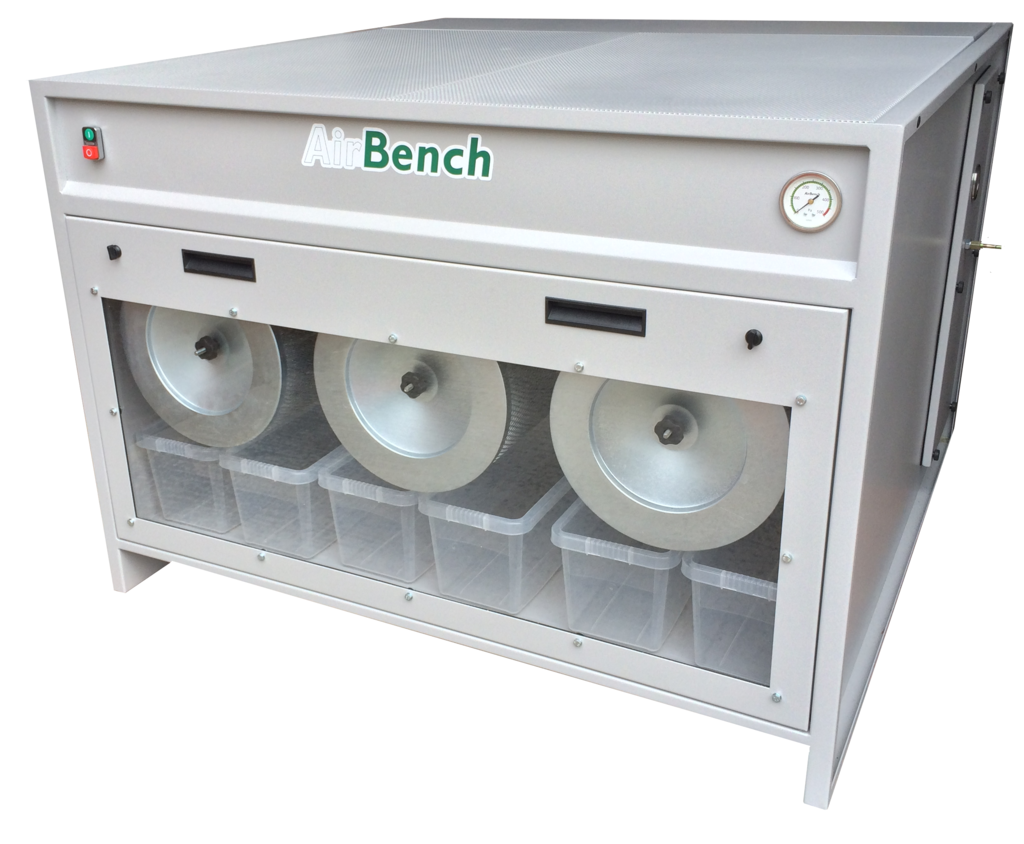 AirBench RP features high capacity, long life cartridge filters. These enable the capture of much larger dust volumes than a standard AirBench. The filters are cleaned by an integrated air pulse cleaning system, which knocks excess dust from the filters into plastic bins for easy disposal. The filters are available in standard or anti-static coating.
RP uses EC fan technology, enabling the whole unit to be run from a standard 240v single phase supply. Control is intuitive with only two buttons required for the operator to control start, stop, and filter clean; and the integral intelligent relay means that AirBench RP can easily be configured to control (or be controlled by) external systems.



OTHER ARTICLES IN THIS SECTION