ARTICLE
Get connected
05 October 2015
Casella will showcase their new noise and dust monitoring products at Health and Safety North.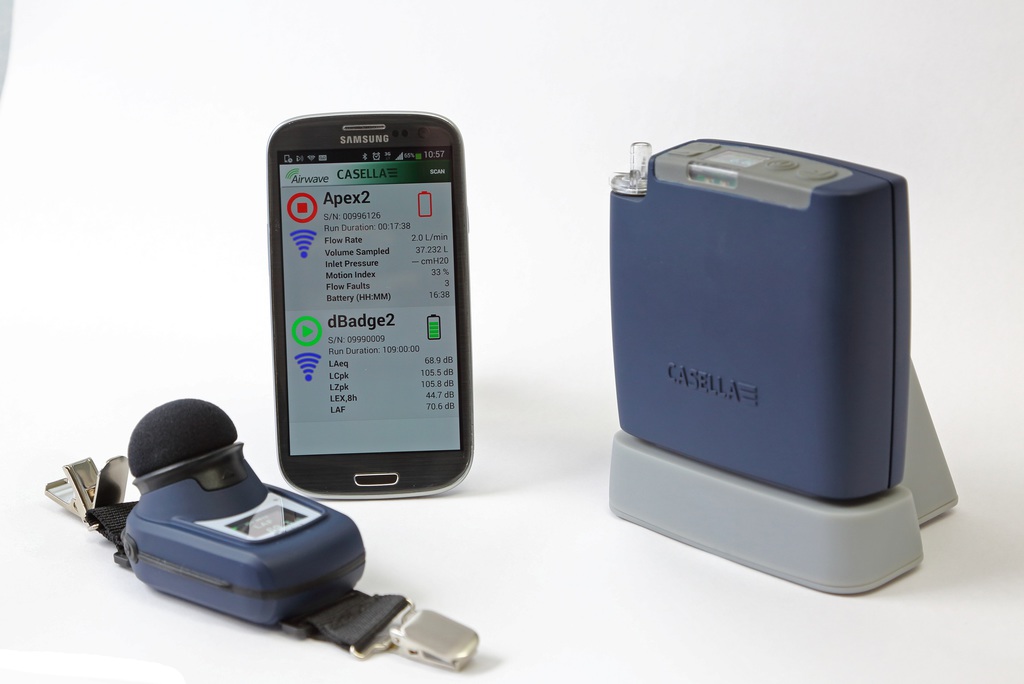 Visit stand C14 to view the recently launched dBadge2 personal noise dosimeter and Apex2 personal sampling pump and see how you can connect with them via the Airwave App on your smartphone.
The dBadge2 is designed with customers' needs in mind. Connected via the Airwave App to your mobile device, the dBadge2 makes monitoring personal noise exposure methods simpler, enabling impressive noise measurement in real time and without disruption to the workers.
The Apex2 combines high performance with a slim ergonomic design and Bluetooth low energy meaning you can view or send data and control the pump from your smartphone. Like the dBadge2, the units also include a motion sensor to facilitate wearer compliance.
Andrea Bowen at Casella said: "We are very excited about the dBadge2 and Apex2 and Health and Safety North is the ideal platform to show them off! Our customers are increasingly using their smart devices within their jobs and a natural progression is to include Bluetooth low energy into our devices. It makes reporting much simpler."
The dBadge2 and Apex2 will be demonstrated alongside a selection of Casella's other leading solutions for occupational hygiene monitoring at the exhibition.
Stand C14
OTHER ARTICLES IN THIS SECTION