ARTICLE
IOSH accredited hand arm vibration training
22 June 2015
The key to effectively managing hand arm vibration is to fully understand the risks to operators and methods of prevention.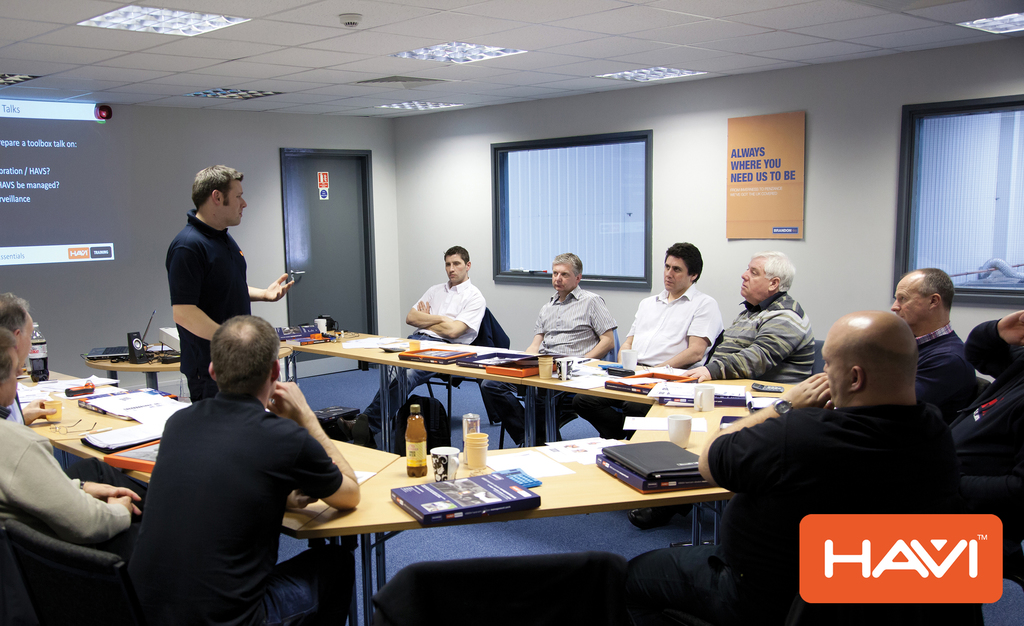 HAVi, the company that manufactures and supplies HAV monitoring devices, software and delivers consultancy services to some of the UK's largest companies, and has trained more than 5000 delegates on the subject over the past four years, making it one of the most successful HAV courses in the UK.
The IOSH accredited, HAV Management Essentials course (HAVM01) brings a range of disciplines together to ensure delegates are fully equipped to tackle the complex issue head on within their business or organisation. Delegates can also include the course as part of IOSH's Continued Professional Development (CDP) scheme.
Jim Maccall, who heads up HAVi's training division, said: "The course receives exceptional feedback from attendees and has made a positive difference to so many organisations. We help to effectively guide managers through HAV, helping them to identify areas for improvement, giving them the tools and knowledge to ensure operators are protected."
On completion of HAV Management Essentials delegates are equipped with knowledge on Health & Safety law and regulations, how to manage the issue and the health risks associated with it. Delegates will also gain an understanding of how to carry out an effective risk assessment, plan jobs to minimise operator exposure and understand what surveillance measures are is required.
For more information on HAVi's training courses click here or call 0115 932 7002.

OTHER ARTICLES IN THIS SECTION