ARTICLE
Handheld VOC monitor
25 June 2015
Gas detection instrumentation specialist Ion Science has launched its TigerLT handheld volatile organic compound (VOC) monitor.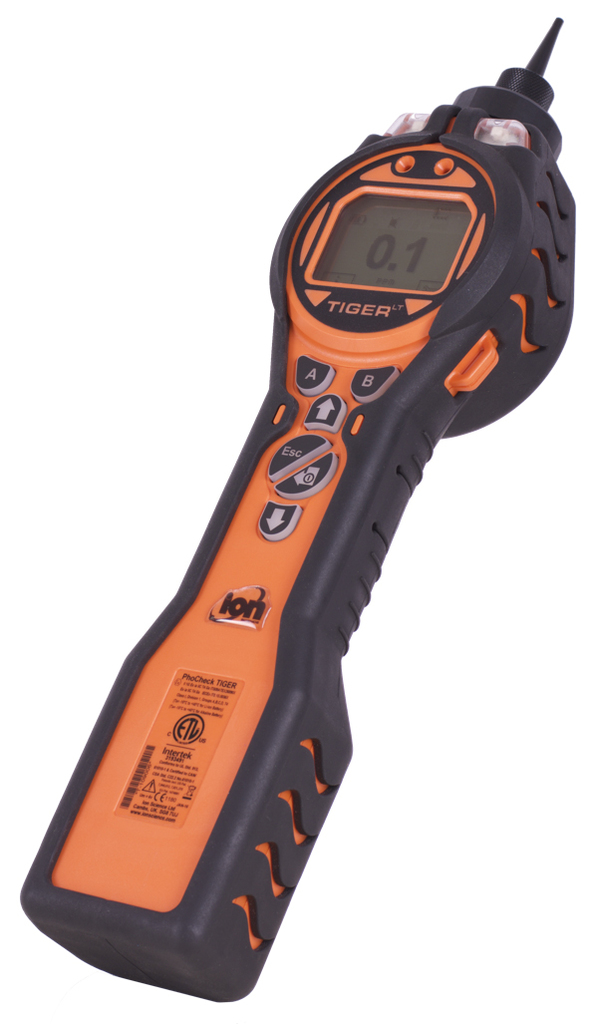 This entry level photoionisation detector (PID) has worldwide Intrinsic Safety (IS) certification for use in potentially explosive atmospheres. The device is a streamlined, low cost version of the company's Tiger model.
Suitable for conducting environmental surveys, the handheld TigerLT incorporates Ion Science's PID technology with advanced patented fence electrode system. The three-electrode format is said to ensure increased resistance to humidity and contamination for reliability and accuracy in the field, as well as reducing drift issues and extending run time.
With a detection range of 0.1 - 5,000 parts per million (ppm) incorporating a standard two-point calibration protocol, Ion Science's TigerLT is designed to offer a response time of just two seconds and equally quick clear down.
It has been specifically developed by Ion Science to allow the operator easy access to the lamp and sensor in minutes, and for the safe replacement of batteries in hazardous environments. The instrument also meets ATEX, IECEx, UL and CSA standards.
Duncan Johns, managing director at Ion Science, said: "The key advantage of TigerLT over other similar, low cost handheld PID instruments is its market leading accuracy and run time due to is anti-contamination and humidity resistant design. Another attribute is its global Intrinsic Safety certification. Although the accreditation process can differ from country to country, the TigerLT can be used in explosive hazardous areas such as within petrochemical plants that are located anywhere in the world."
The TigerLT six pin MiniPID detector cell with anti-contamination design is said to significantly extend run time in the field. Low cost filters and lamps can be easily changed in minutes, minimising downtime.
This new instrument also features long life rechargeable Li-ion batteries which give up to 24 hours usage. Fast battery charging allows the instrument to be fully charged in 6.5 hours, while eight hours of use can be achieved from 1.5 hours of charging time.
OTHER ARTICLES IN THIS SECTION