Full service pipe marking
20 May 2015
Identification specialist Brady and safety specialist Total Safety together offer full service pipe marking to the chemical, oil & gas, energy, and food and beverage Industries.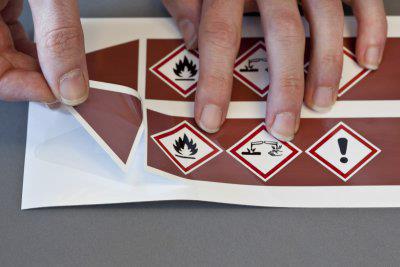 "The combination of Total Safety's worldwide on-site expertise, and Brady's global identification solutions knowledge, creates a quality partnership able to identify pipes in any plant from A to Z. Together we'll audit, report, source the pipe markers, implement and coordinate on-site so you can focus on other priorities," says Patrick Block at Total Safety Europe.
Professional and durable pipemarkers not only make a plant visually presentable and compliant with legislation, they are also said to increase the safety and process insight of employees and contractors active in the plant. A simple tap could contain water for example, but might just as well hold pressurised steam, oil, gas or a chemical. Pipe markers immediately inform professionals what to expect, even when they are unfamiliar with a specific plant.
Should a leak occur, well implemented pipe markers with 'to' and 'from' information will quickly show engineers potential leak sources for a quick and adequate reaction. As an added benefit, a clearly identified plant greatly increases the speed at which new employees can be trained.
OTHER ARTICLES IN THIS SECTION