Inflatable dock seals
24 November 2014
German train company Bayrische Oberlandbahn (BOB) is saving energy costs and improving working conditions within its service workshops following the installation of bespoke WI inflatable dock seals from Stertil Dock Products.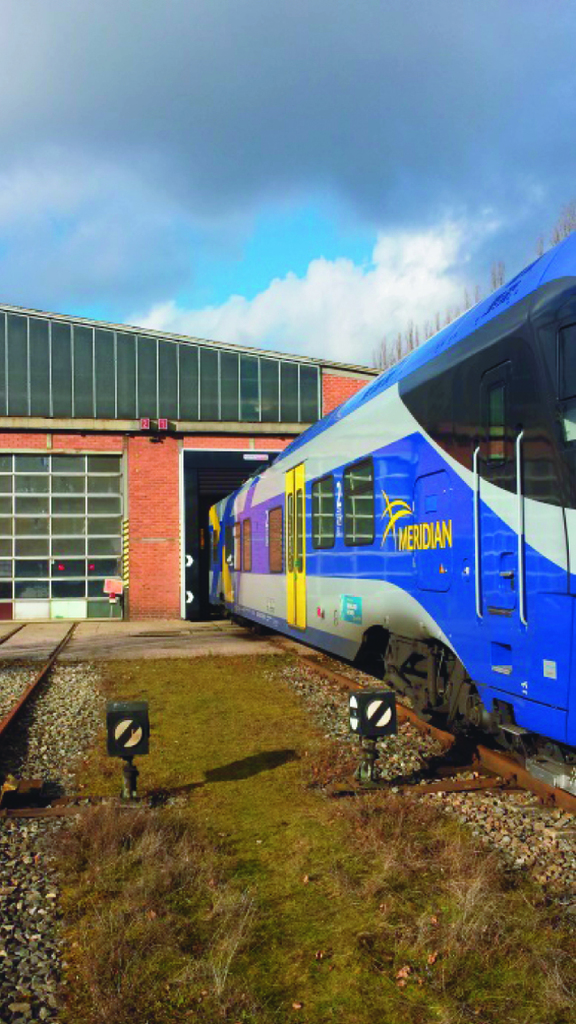 Repair, maintenance and servicing of the train fleet are undertaken at the company's workshops. However, due to space limitations, the doors sometimes need to be left open, to allow part of the train to protrude beyond the workshop, which leads to loss of heat and increased energy costs.
These problems have now been eliminated following the installation of a special 5000mm high by 4400mm wide shelter incorporating the WI inflatable dock seals.
These provide a virtually airtight seal around trains by inflatable side and top airbags that automatically self-adjust to different heights and widths. The seal is inflated by a head mounted electric blower and inflates in approximately 15 seconds. Once the blower is turned off, the top and side airbags deflate and automatically retract behind protective, hard-wearing curtains to enable safe and unobstructed movement of trains.
OTHER ARTICLES IN THIS SECTION