Wireless mobile column lifts chosen again
20 September 2018
The successful use of Stertil Koni wireless mobile column lifts has prompted Warrens Warehousing & Distribution (Midlands) to purchase another set to support workshop operations at its premises in Rugby.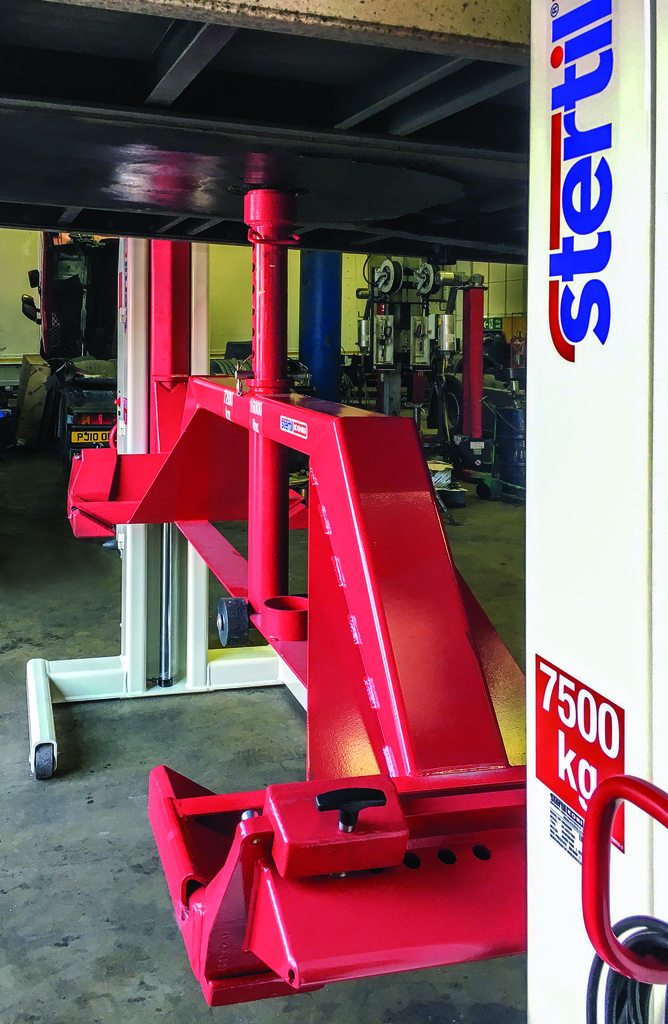 Warrens has steadily expanded from its original modest fleet of 15 lorries and the Rugby hub now operates over 140 Scania tractors and more than 230 tri-axle trailers. To ensure top performance and availability from this growing number of vehicles, the company recently decided to augment the hub's set of Stertil Koni wireless mobile column lifts by purchasing another set, type ST1075FWA.
Each of the four columns in the set provides a lifting capacity of 7.5 tonnes which means that the combined capacity of the set is an impressive 30 tonnes. Also, each column incorporates Stertil Koni's ebright Smart Control System which allows workshop staff to operate the columns individually, in pairs or in any other configuration from any column in the set. Positioning of the wireless columns is flexible, enabling them to be used in any configuration around a vehicle.
OTHER ARTICLES IN THIS SECTION