Tyre manufacturer installs vehicle restraint systems
31 October 2016
One of the world's leading vehicle tyre manufacturers has specified an installation of seven Stertil Combilok vehicle restraint systems to support warehousing operations at its production plant in Dundee.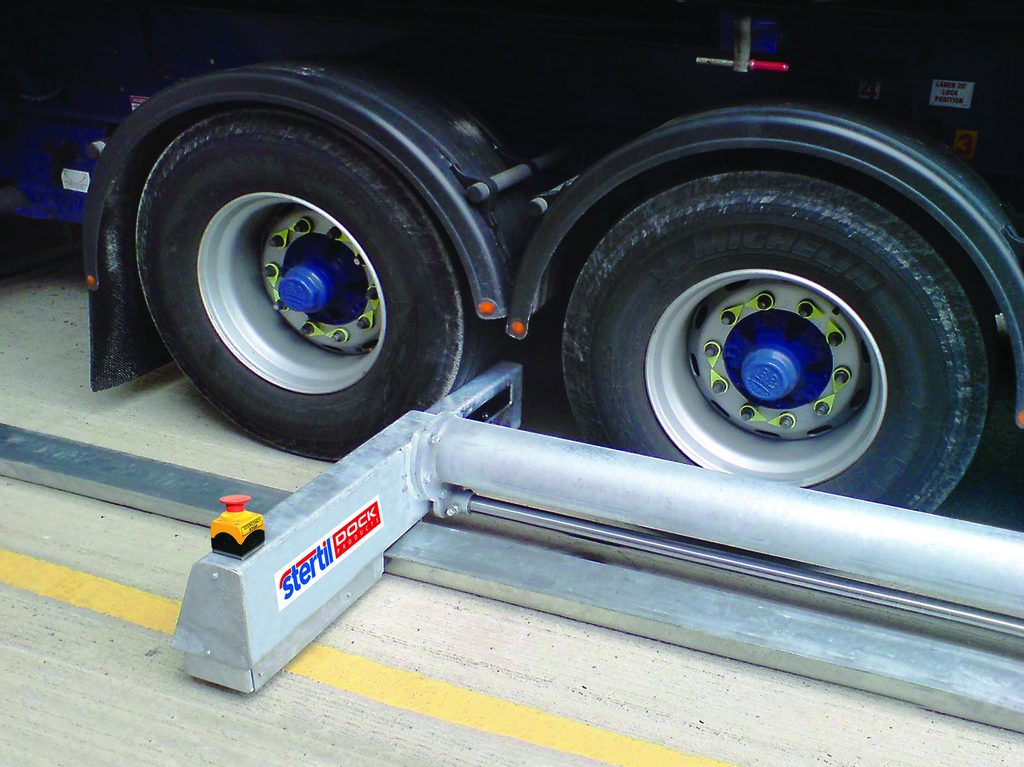 The Combilok vehicle restraint systems, supplied by Stertil Dock Products, are relied upon to help ensure that loading bay operations are not only efficient but also completed safely and smoothly. In many loading bays, communication between drivers and distribution personnel can be poor which can, potentially, compromise safety. The Combilok provides an effective 'safety net' to protect against poor communication - and the risk of unintentional vehicle movement on loading bays - by holding vehicles in one place until loading or unloading is completed.
During operation, the Combilok is fully interlocked: the loading bay door cannot be opened until the Combilok is in position and the Combilok cannot be released until the door is closed again and it is safe to drive away. Totally automatic in operation, the Combilok also overcomes any language difficulties that may arise with drivers delivering from all over the world.
"The recent massive investment in the Dundee plant has enabled the company to increase its productivity and meet demand from customers all over the world," says Andy Georgiou, general manager of Stertil Dock Products. "However, everything produced is distributed by trucks and lorries using loading bays, where safety is of paramount importance. Our Combiloks make sure that there's no compromise on safety during loading operations and vehicle turnarounds are fast, smooth and straightforward."
OTHER ARTICLES IN THIS SECTION