ARTICLE
Getting to grips
12 November 2014
With nearly 300 years of design and manufacturing behind the brand, Hultafors Tools is one of the world's leading handtools for ergonomics, precision quality, power and durability.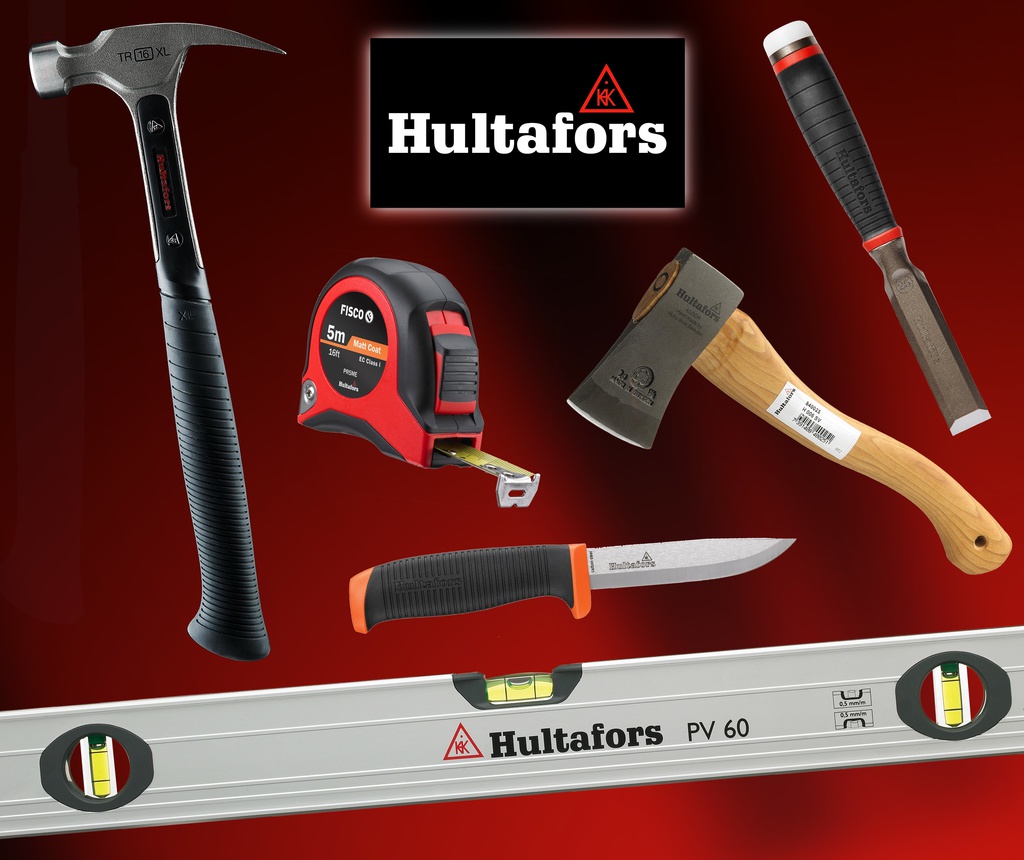 Hultafors provides a broad range of tools for measuring, leveling and marking; striking, cutting and chopping; and prying and wrecking.
The tools are designed to handle tough applications, last a long time and feel right for users working on site.
Fisco tape measures feature advanced precision technology said to guarantee the highest standards of measuring accuracy. The range of Craftsman's knives and chisels are designed to combine maximum sharpness with hard-wearing durability.
Hultafors Spirit Levels are used around the world and renowned for their levelling accuracy, with lasers delivering high levels of precision. The comprehensive range of specialist equipment also includes hand axes, hammers and surveying tools.
OTHER ARTICLES IN THIS SECTION