Learn more about safety footwear
19 January 2017
The new Safety Footwear Catalogue from SolidGear and ToeGuard is packed with the very latest information about market-leading safety footwear technology.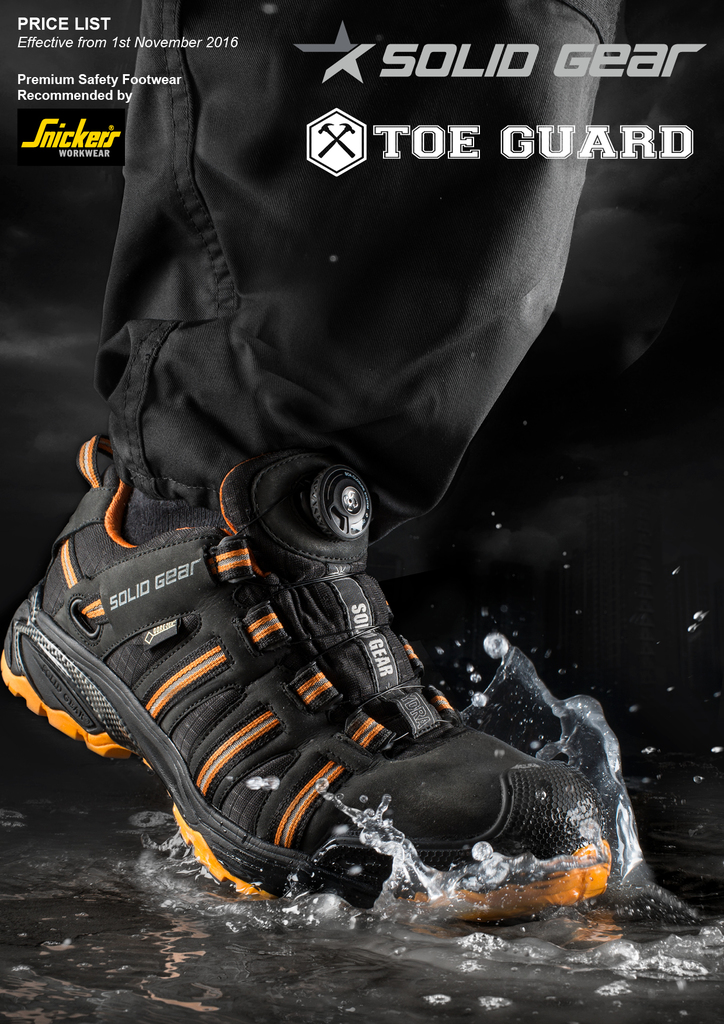 The 2017 Product and Price Catalogue has full details of the complete range of stylish safety shoes, boots and trainers from Hultafors UK's SolidGear and ToeGuard brands.
With four very different types of products – TUFF, ATHLETIC, TREKKING and OCCUPATIONAL – there's a product to suit almost every footwear need on site.
There's also loads of other information on all the important product features – comfort and safety, fabrics and linings, BOA system technology, caps and plates, water repellency, oil- and even heat-resistance – to get you working and walking safely, effectively and in comfort wherever you are on site – and whatever trade you're in.
OTHER ARTICLES IN THIS SECTION