Voltage testing
28 October 2014
Martindale Electric has unveiled two new voltage testers which combine enhanced safety and functionality with ease of use.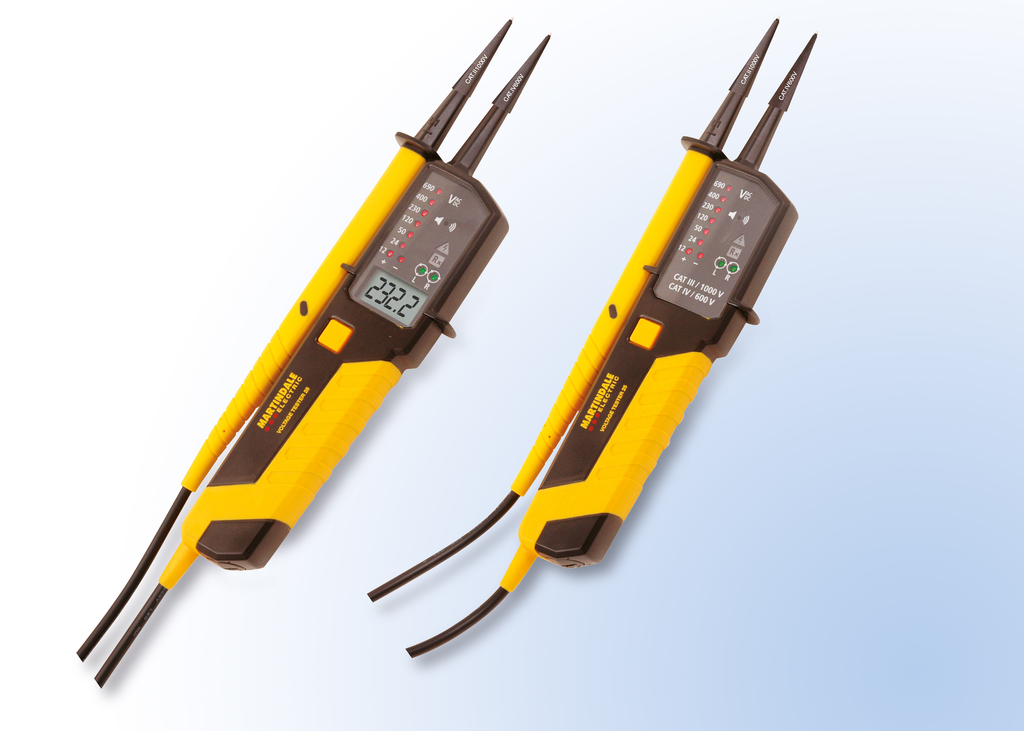 The new two pole testers auto detect and measure AC/DC voltages from 12V to 690V and include continuity testing with audible and visual indication, plus phase rotation measurement capability.
Both VT25 and VT28 use LED indicators for voltage steps and have a white light torch function for low light environments. The VT28 also includes a high contrast LCD display for digital readings.
The new design meets the latest requirements of BS EN61243-3, is supplied with removable probe caps for GS38 compliance and is rated at CATIV 600V, CATIII 690V for enhanced safety. The cable is double insulated with a black outer and contrasting inner core to give visual warning of any potential damage. An IP64 rating provides added protection and reliability.
Both testers are also available in kits with Martindale proving units and combination carry cases.
OTHER ARTICLES IN THIS SECTION