Lone worker safety app
16 October 2014
Guardian24, the UK's lone worker supplier of the year, has released its lone worker protection app on the Google Play Store.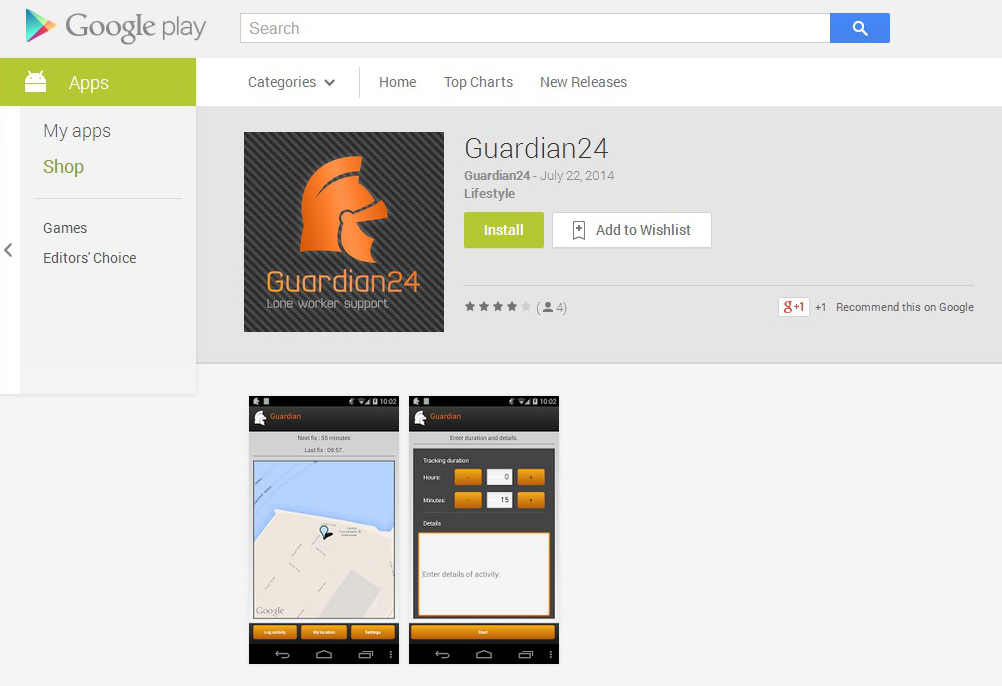 Installing the app directly from the play store provides users with a quicker and easier download of the app. It also gives the user automatic notifications when a new version of the app is released or when an upgrade is available.

Guardian24 is a Lone Worker Safety service used to protect staff when lone working, traveling to and from work, visiting clients in their homes and businesses and when working in isolation on remote sites.
To download Guardian24 for Android, visit the Google Play Store: https://play.google.com/store/apps/details?id=co.uk.guardian24
To download Guardian24 for iOS, visit the App Store: https://itunes.apple.com/gb/app/guardian24/id743843078?mt=8
OTHER ARTICLES IN THIS SECTION