Peace of mind
30 April 2014
Addiction NI is an alcohol and drug treatment charity based in Northern Ireland.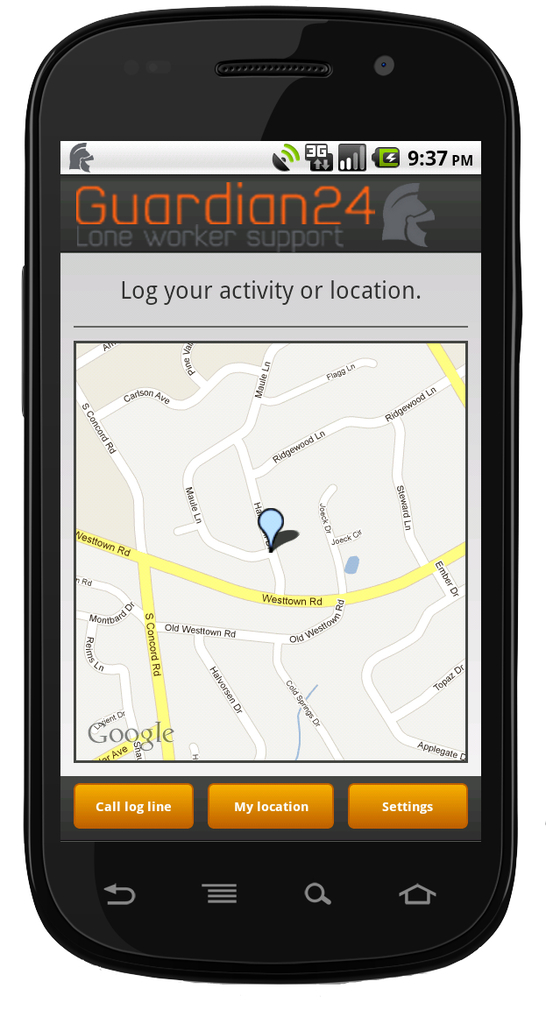 Certain services offered by Addiction NI means their employees have situations where they work alone and they can find themselves in volatile environments where they are exposed to risk and their safety is compromised.
Addiction NI chose the lone worker mobile application by Guardian24 to provide the workers with an easy to use personal security service. With the ability to log in and out of daily tasks and by having the ability to raise a panic alarm should an issue occur where safety of the lone worker is compromised, Addiction NI are meeting their duty of care to their employees.
Alan Coleman, project manager at Addiction NI said: "The system is easy to operate and provides staff with the reassurance that if a situation arose in which they felt they were at risk, they have immediate access to a panic alarm to summon help."
If a member of staff's session with a client exceeds the estimated duration of the activity that they logged, Guardian24 will also instigate an escalating response to check on their safety.
RELATED ARTICLES
No related articles listed
OTHER ARTICLES IN THIS SECTION