Lone worker protection
12 November 2014
Guardian24's lone worker solution has been integrated with Footprint's Housing Support Pro, a tablet-based application that allows remote workers to collect and act on information.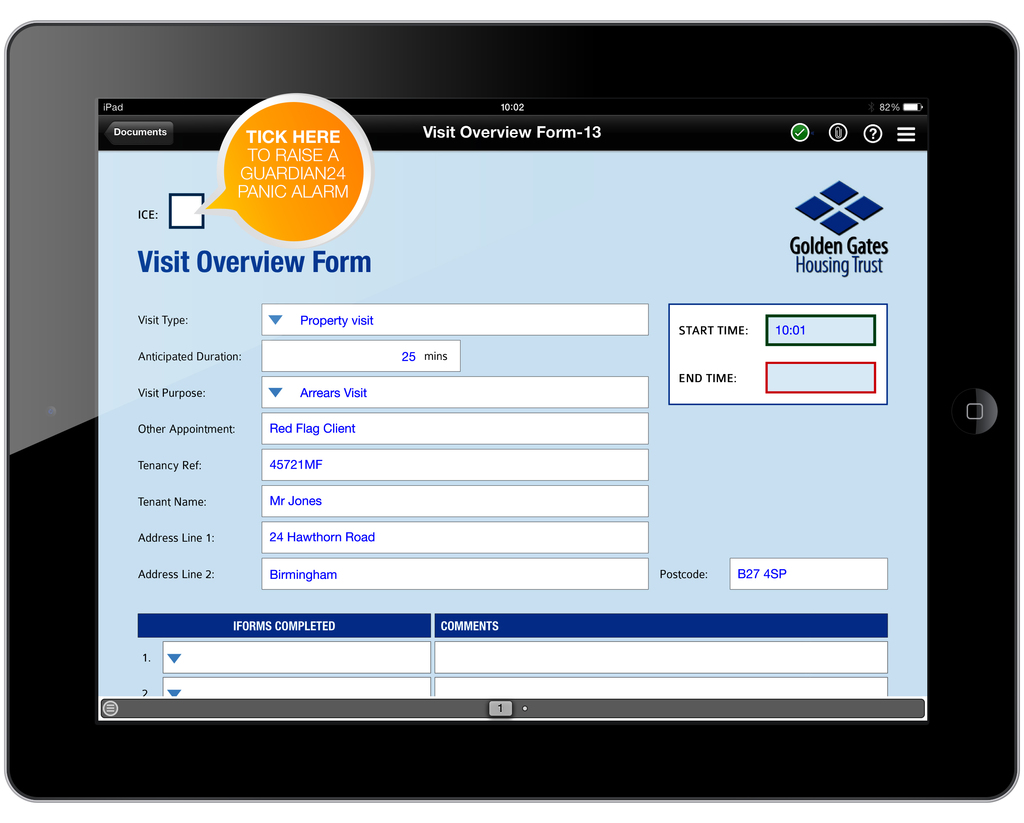 Golden Gates Housing Trust is the first housing association to trial the integration of Guardian24 on the workflow application. The integrated solution is placed on the employees' iPads, with the latter application on smartphones. Housing Support Pro assigns a job to the user via an electronic digital visiting form and, once accepted, a corresponding Guardian24 lone worker activity is created. The user can log an estimated appointment finishing time and if it overruns the smartphone will call them to verify their safety. If there is no response it will enter 'alert mode' and follow appropriate escalation procedures. 


Panic alerts can also be raised by tapping a check box and an alarm is picked up by an incident management centre and a live line of recording is opened. The GPS functionality is also activated to pinpoint the users' location and information from the workflow solution is passed to Guardian24 by default so there is no duplication of effort. 


OTHER ARTICLES IN THIS SECTION