Ergonomic reach trucks
29 October 2014
Global industrial truck manufacturer Linde Material Handling has added four new models to its extensive portfolio of reach trucks.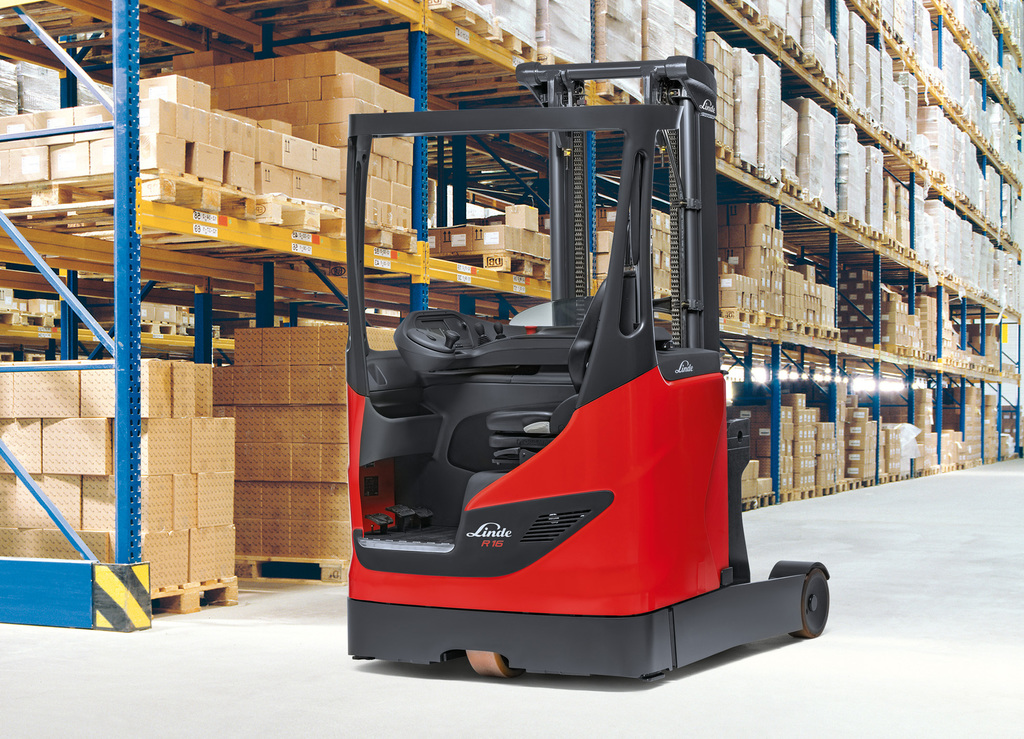 The 'B Range' is designed for light to medium-duty applications. The Linde R10B to R16B models in the 1.0 to 1.6-tonne load capacity range supplement the current reach truck series as entry-level models, but still retain some of the key ergonomic and safety features of the Linde R14 to R20 Performance Series.
Key features include the uncoupled workstation, the operating console that can be adjusted longitudinally, the rheological steering system (which enables the steering resistance and number of steering turns to be set), the height-adjustable operator's seat, the load wheel brakes and a wide viewing window through a narrow-profile lift mast, which can still lift heights of up to 7700 millimetres.
The series equipment also includes Linde Curve Assist, which adapts the driving speed proportionally around bends, as well as a total of four completely independent braking systems and lift height display above the free lift.
OTHER ARTICLES IN THIS SECTION