ARTICLE
Personnel de-duster
08 September 2014
'JetBlack', the blower powered personnel de-dusting unit from ACI, has been re- modelled, and upgraded. The new unit is more compact yet has a greater air output without any increase in energy consumption.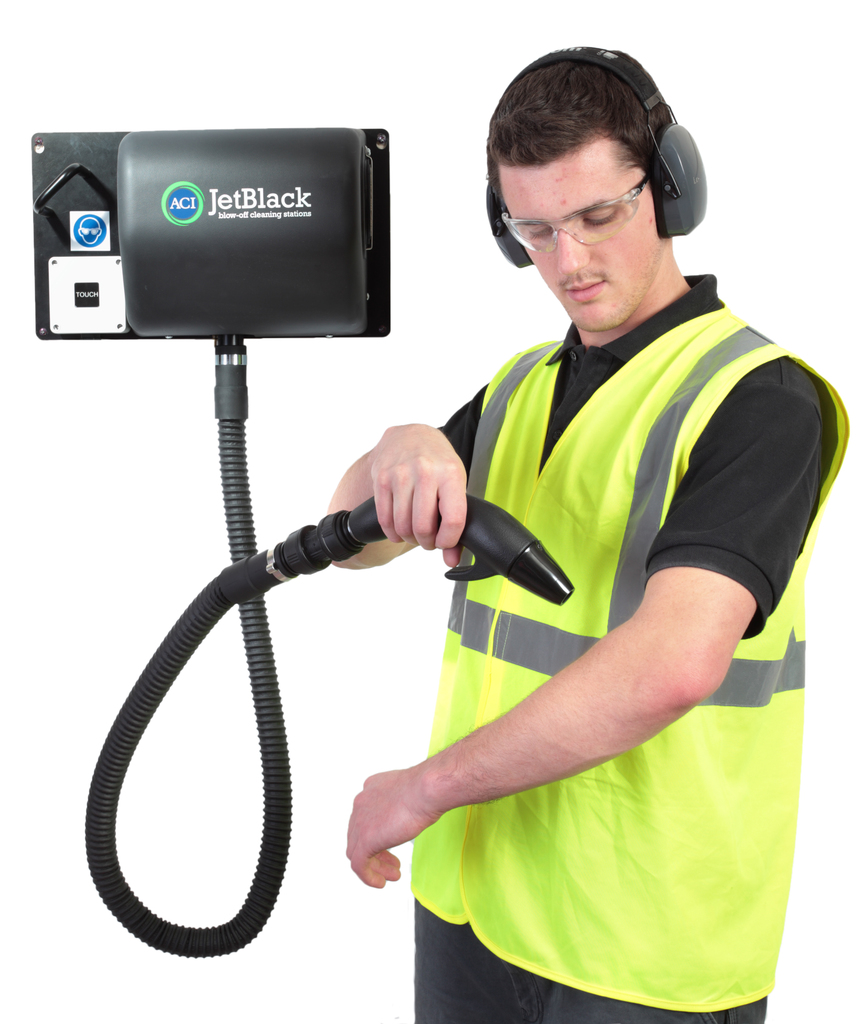 The new JetBlack is the product of a re-configuration of the previous model's internals which results in enhanced air flow to give 10% greater output (2.75 PSIG) plus a reduction in overall size that makes it easier to install.
These enhanced performance benefits have also been introduced into the portable version of the JetBlack and ACI's self-contained, free-standing personnel de-dusting booth which has vacuum dust draw-down to avoid re-contamination of clothing.
Like the original JetBlack, the new model is safe and economical to run. Because it delivers a high volume of air at low pressure it can be used even against exposed skin – something that can be fatal with compressed air.
OTHER ARTICLES IN THIS SECTION