ARTICLE
Safe and efficient de-dusting
05 June 2013
Wood saw dust is ever-present in saw mills and wood machining factories or workshops and de-dusting personnel is an on-going issue.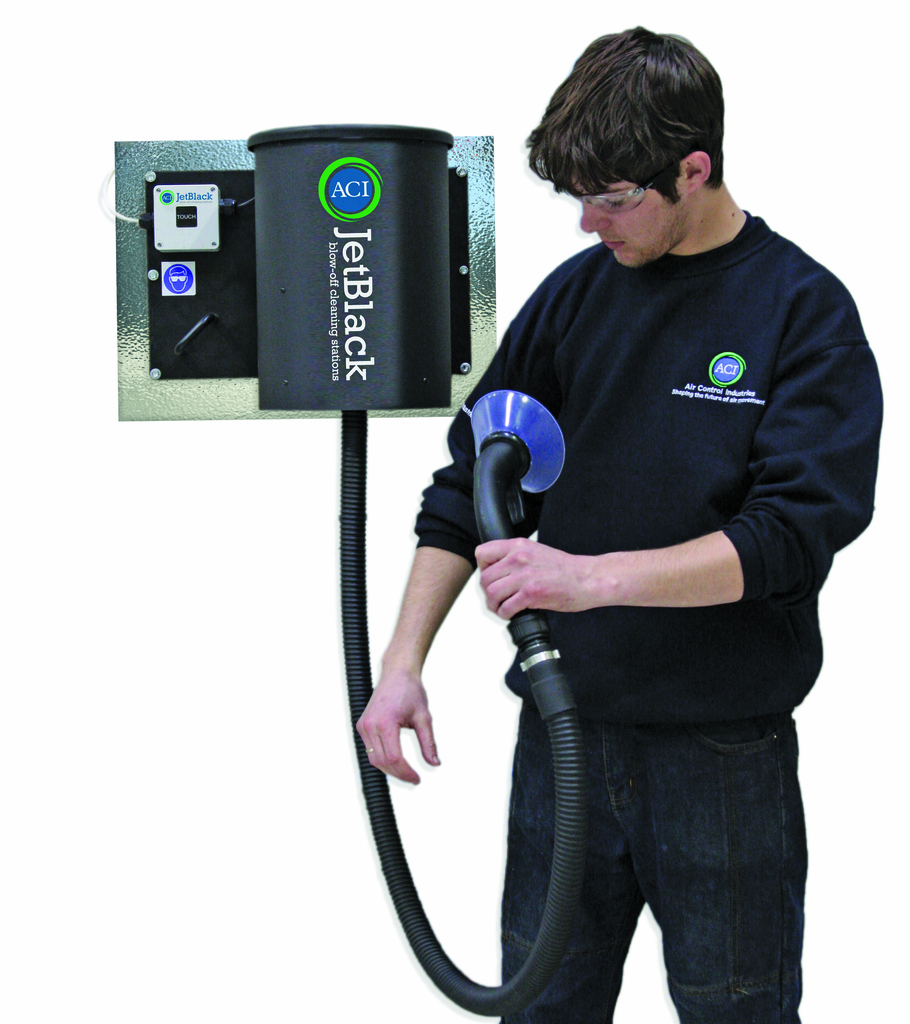 A safe and effective means of removing this dust is the blower-powered 'JetBlack' from Air Control Industries. It is available in either a wall mounted or portable format, and it removes dust, fibres, debris and liquids quickly and efficiently.
Because the JetBlack delivers a high volume of air at low pressure (2.52 psig/70in.swg) it poses no threat to personal safety, even when directed at exposed skin. Compressed air, which is frequently used by personnel to clean down despite company guidance, can be fatal - this is particularly true if it comes into contact with bare skin. Installing a JetBlack will avoid this health hazard and allow employees to safely de-dust without putting themselves in any danger.
Less expensive to operate than compressed air, the JetBlack also offers a cost-effective way of cleaning down machinery.
Standard hose lengths are 142mm (56in.) for wall mounted units and 244mm (96in.) for portable versions. Noise levels are lower than 78db(A). Options include motor filters, static neutralisation packs, and walk-in cleaning/de-dusting booths with dust extraction.
ACI offers UK customers free site visits and demonstrations.
OTHER ARTICLES IN THIS SECTION