ARTICLE
ACI's Cleaning booth provides effective and safe dust removal for Octavius Hunt's employees
26 May 2015
Founded in 1870, Octavius Hunt is the largest smoke manufacturer in Europe. The company has unrivalled technical expertise in the development and production of smoke products and widespread experience in working with a range of insecticides, fungicides, acaricides and other substances.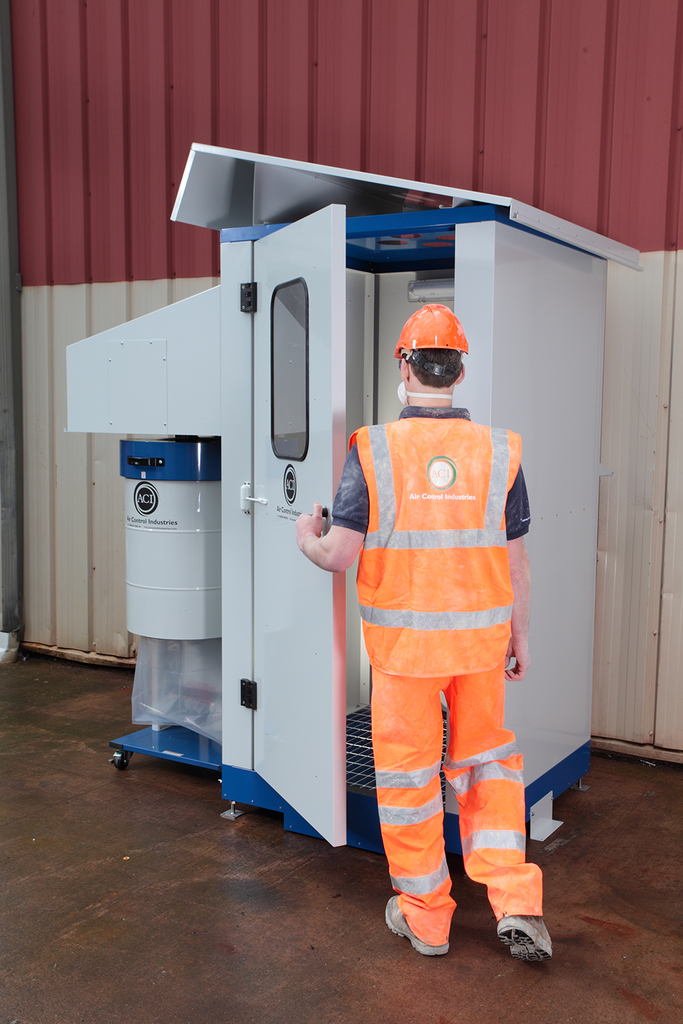 Products are simple and ready-to-use, reaching normally inaccessible areas such as roof spaces, inside machinery, cracks, and crevices. The smoke used is both non-tainting and leaves no residual odour which means there is little environmental impact and exposure times to operators is kept to a minimum.
The production of dust during the manufacturing process of smoke products is unavoidable, and managing its containment in and around their Bristol manufacturing facility is a vital process for the company – dust can easily be deposited onto workers overalls which can then migrate around the factory, finding its way even into high risk zones if an effective method of removing it is not employed. However, the company has installed a personnel de-dusting unit to minimise dust being spread across the factory, both safely and efficiently.
Octavius Hunt takes a robust approach to continuously managing and mitigating all potential impacts so installing an ACI Personnel Cleaning Booth builds upon this approach. The company had previously tried a number of different solutions, but none provided a practical or user-friendly solution and de-dusting overalls was a cumbersome task. The company chose the ACI Personnel Cleaning Booth following extensive research.
For further product information visit www.jetblack-air.com.
OTHER ARTICLES IN THIS SECTION