Industrial footwear
23 July 2014
uvex has launched a range of safety footwear under the brand name Heckel to complement its already successful footwear range.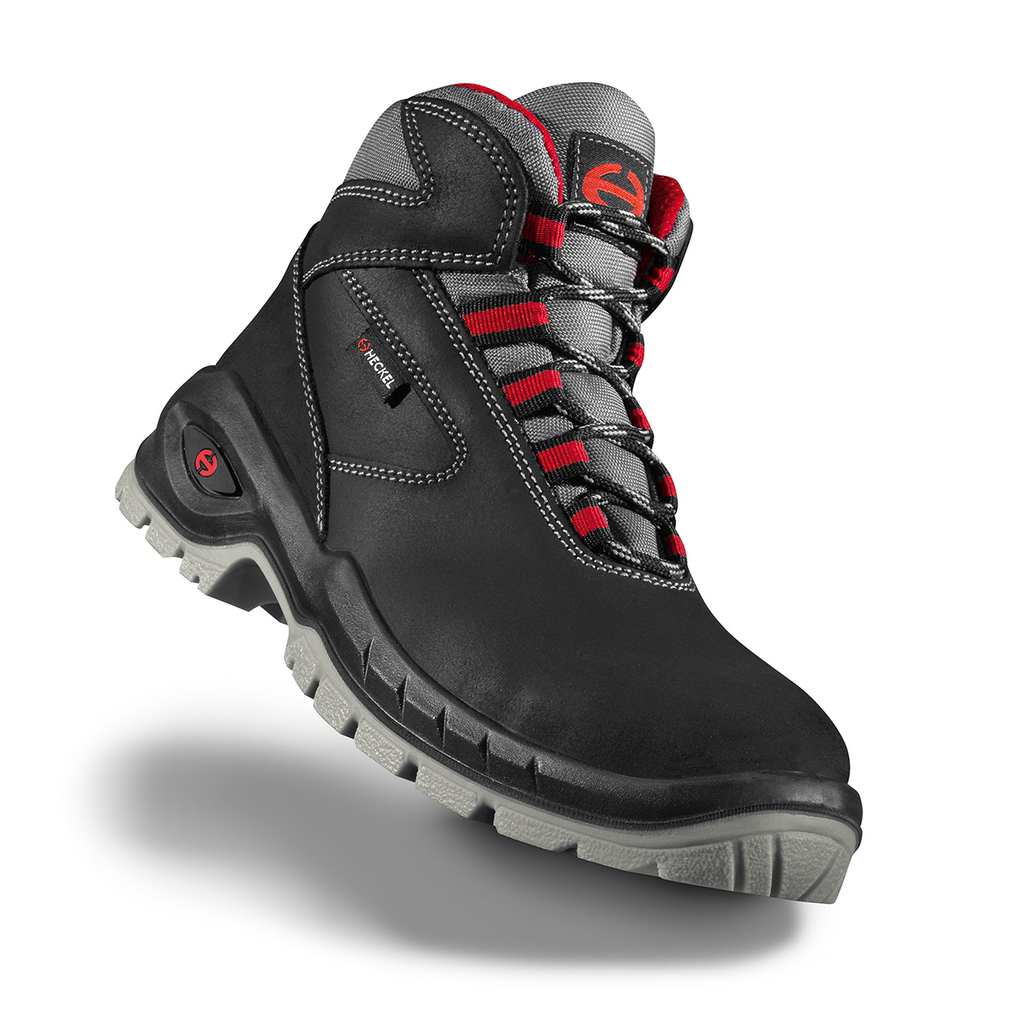 Designed to withstand the rigours of demanding industrial environments, the Heckel range delivers sporty, lightweight and technically sound footwear without compromising style or comfort.
The metal-free Heckel SUXXEED is suited to the manufacturing, service and logistics sectors as well as workers operating in warmer or humid environments. The range consists of a boot and two shoes that feature a water resistant hydrosuede leather upper and slip resistant double density PU sole; a trademark feature of Heckel's rubber processing sole technology. One boot and shoe feature a metal free penetration resistant midsole.
Additional features include a self-cleaning tread, reinforced sides and stable ankle support system. The Climate Airmesh lining keeps the foot dry due to the high absorption and quick-drying capabilities, providing impressive ventilation and allowing the foot to breathe.
The Heckel SUXXEED's soft padded removable insole is said to offer a cost effective solution for wearers that require impressive grip, resistance to extreme temperatures and aggressive chemicals and shock protection.
OTHER ARTICLES IN THIS SECTION