Driver protection
01 July 2014
Toyota Material Handling has launched the new BT Levio P-series powered pallet truck range which is designed to provide impressive efficiency and safety for customers.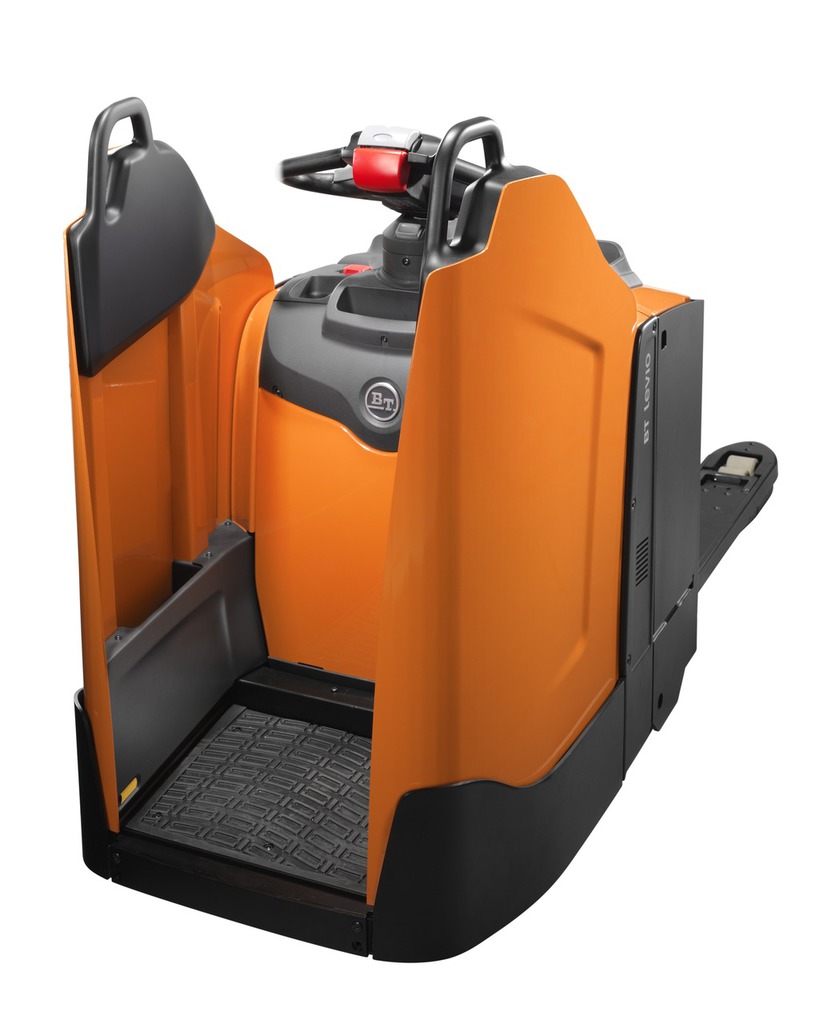 With load capacities of 2.0, 2.2 and 2.5 tonnes, these trucks are typically used for the loading/unloading of lorries and meet the Toyota high standards on productivity, durability, driveability, safety and environment.
Productivity is enhanced by the trucks' small size and high speed potential: the BT Levio LPE250 can reach 12.5 km/h – the highest speed for a powered pallet truck in the market so far.
These trucks are easy for operators to drive and manoeuvre due to foldable side guards, small turning radius in confined areas and flip up platform. Operators will also enjoy the comfort of having an adjustable tiller arm height that enables them to work in the ideal position.
Safety is enhanced by the trucks' small frame which allows for all-round visibility. The series comes with a large choice of driver protection solutions including fixed side protection and a foot sensor at the back that reduces the risk of foot injuries. The platform and tiller arm design ensure the operator stays within the truck profile, providing increased support and safety for the operator.
Additionally, the advanced electronic concept Optimised Truck Performance (OTP) gives driver and load optimum stability by controlling the speed and angle when cornering.
OTHER ARTICLES IN THIS SECTION