ARTICLE
First aid alert & alarm
09 June 2014
Bull Products has introduced a new combined first aid alert and call point alarm module for the Cygnus wireless fire alarm system.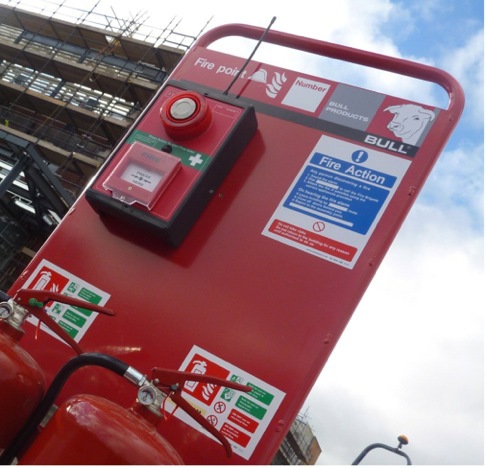 It uses a single battery pack to work wirelessly across the Cygnus wireless system with a high performance category 1 radio frequency ensuring maximum range.
The Cygnus system, which is now fully CE certified, has the capability of linking together 480 units in 15 different zones around the construction site with each then having the capacity to accommodate 32 units. When a first aid alert is raised, each first aid device will beep intermittently every eight seconds, and a message is sent to the control panel to alert the first aider and trigger a paging system if required.
The call point function, which is used to raise an alarm, activates all other devices around the entire construction site. It also has a sounder with an output of 120db and a beacon is incorporated on the face of the alarm for visual alert.
OTHER ARTICLES IN THIS SECTION