ARTICLE
UK first
05 February 2014
At this years Health and Safety Event DuPont, specialists in innovative body protection, will showcase its latest products and protective solutions including their new Type 3 chemical garments from the DuPont Tyvek and DuPont Tychem portfolio and exhibited for the first time in the UK. Neil Sutherland, Account Manager for DuPont Personal Protection, will also be sharing his knowledge of chemical protection as part of the show's conference programme.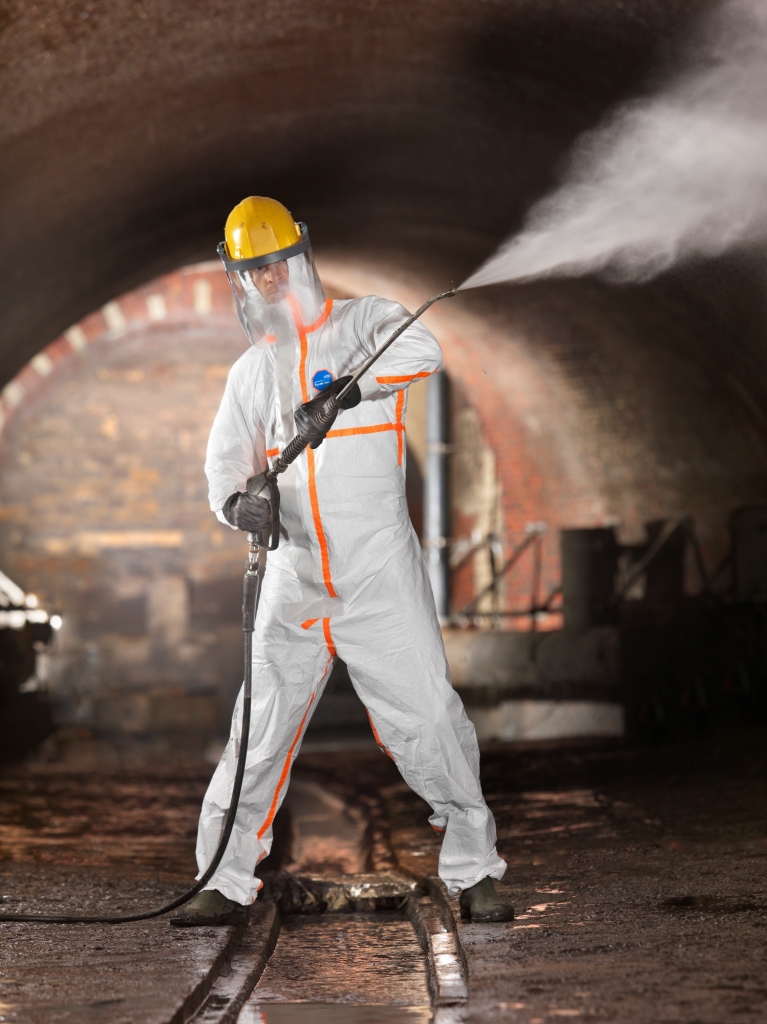 Following on from the success of its Tyvek range, DuPont has launched the new Tyvek 800 J coverall that is said to offer a revolution in Type 3 protection. The garment uses impervious technology to achieve liquid tight protection (jet) as well as oil repellency. The coverall, whilst limited-use, is both tough and robust, at the same time as being permeable to both air and water vapour for greater wearer comfort. It meets the requirements for protection against biological hazards (EN 14126), protection against radioactive contamination (EN 1073-2) and finally protection against electrostatic discharge (antistatic according to EN 1149-5). Commercial availability of the new Tyvek coverall is scheduled for May 2014.
Made from DuPont Tyvek laminated with a chemical barrier film, the new Tychem 4000 S coverall presents wearers with an optimum barrier against a range of chemical environments and hazards while also remaining supple and lightweight. Neil Sutherland, Account Manager for DuPont Personal Protection commented: "Great care has been placed in optimising the shape and fit of the garment, particularly when moving. Smart design features, such as a double-zip and double-cuff systems, enhance its user-acceptance and the overall protection it affords." The Tychem 4000 S will be commercially available to end-users through authorised distributors from May 2014.
As part of the show's education programme, Neil Sutherland will also be delivering a seminar entitled 'Is Your Chemical Protective Clothing Really Protecting You?' on 11th March at 1.15pm. With the help of Professor Victor Tytonius, the seminar will reveal experiments on the three most commonly used materials in chemical protective clothing: Tyvek, Microporous film and SMS.
Stand E26.
OTHER ARTICLES IN THIS SECTION