ARTICLE
Bringing innovation to the forefront
07 December 2015
DuPont Protection Technologies showcased the winners of the DuPont Nomex Thermal-Industrial Innovation Award at this year's A+A.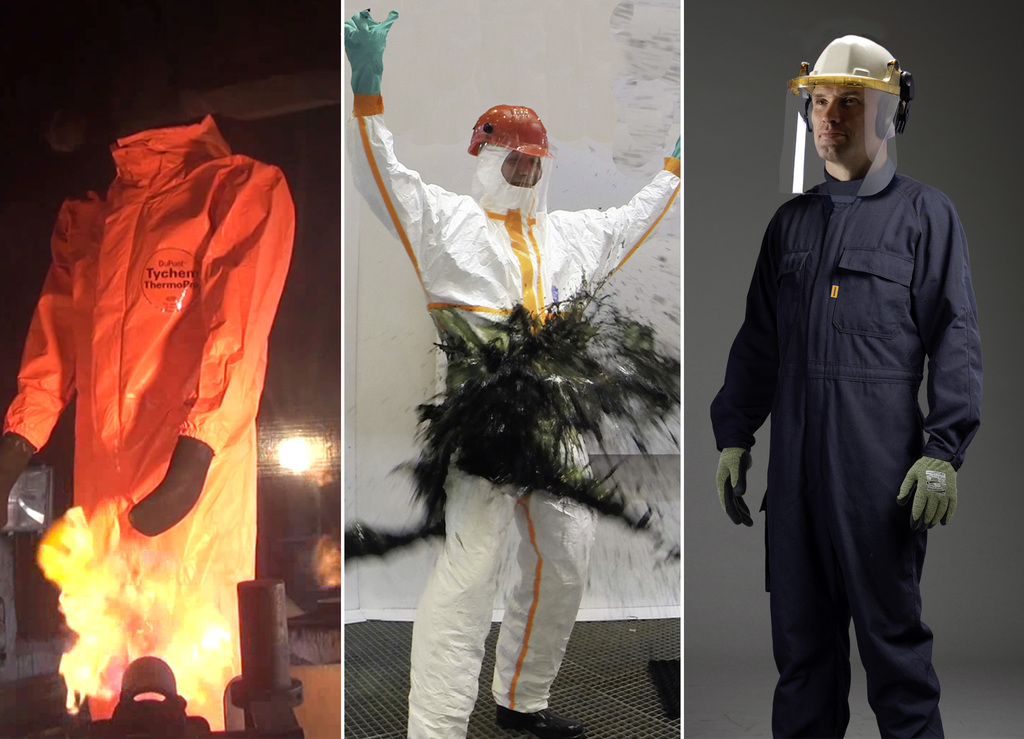 Awarded to just three companies aspiring to set the new benchmark in high-end protection garments for workers across the industrial sector, this prestigious accolade commends multifunctional protection, layered fabric and lightweight design amongst a range of innovations. Judges were looking for examples of innovative design or system integration and added performance or functionality for protection against heat & flame, electric arc and molten metal and multi-hazard protection.
Zoltan Nahoczky, Marketing Manager, Thermal Apparel EMEA said: "We received many outstanding entries to the DuPont™ Nomex® Thermal-Industrial Innovation Award and believe this is testament to the power of collaboration as the driving force behind innovation across our industry. The three winning companies are truly pushing the boundaries on what is achievable with fabrics made with Nomex® and we are proud to showcase these innovations at this year's A+A."
The three winning products will be on display throughout the show:
Multirisques Gamme Flash Tech from Cepovett Group comprises of FLASH TECH trousers and a jacket by CEPOVETT which are specially adapted to protect against thermal risks linked to an arc flash. The solution was developed based on a double layer fabric patented and certified by DuPont. Supple, light and comfortable to wear, the garments offer maximum protection and are permanently flame retardant.
SARtec by S-GARD® Schutzkleidung, Hubert Schmitz GmbH is a versatile all-year garment with Move+³D action-cut and stretch-zone technology for all challenging search and rescue, extrication and technical aid missions. Uncompromised functionality is achieved with S-GARD®'s innovative S-Pocket design, EXP half bellows cargo and radio pockets, the Multigrip front flap, 360° body visibility during the day and at night through the sophisticated reflective pattern design enhanced with a reflector fire resistant fabric and finally, ruggedized workmanship combined with an re-engineered glove operation concept.
DuPont™ Nomex® combined with GORE-TEX Flameliner provide superior strength, high visibility, excellent breathability and enduring protection against the elements. The inside flame retardant and removable fleece jacket offers warmth without weight.
The boco Profi Line Protection from CWS-boco Deutschland GmbH is made of high-quality Nomex® MHP offering optimum, all-round protection. It performs far beyond the requirements specified by current multifunctional protection standards - it is heat- and flame-resistant, protects against fault arcs and chemicals and offers class I welding protection. In addition, the protective clothing also boasts antistatic properties and its numerous pockets, modern cut and ergonomically designed knee pads ensure wearer comfort.
The DuPont™ Nomex® Partner Program was developed as part of DuPont's commitment to protection quality. It is a carefully-selected network of customer-oriented and progressive weavers and garment manufacturers whose fabrics and garments pass DuPont's rigorous quality controls.
OTHER ARTICLES IN THIS SECTION