ARTICLE
Turning up the heat
17 September 2015
DuPont Personal Protection's presence at this year's A+A Trade Fair will be under the slogan 'Turning up the heat!'.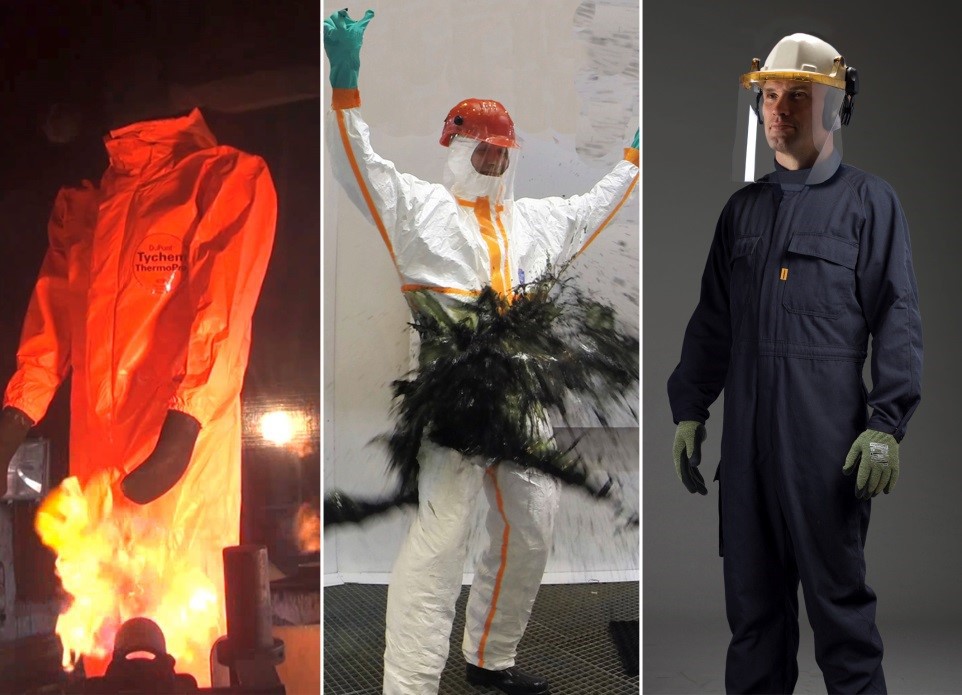 The spotlight will be on the new DuPont Tychem ThermoPro garment, which combines tried and trusted DuPont Tychem and DuPont Nomex material technologies in a single-layer solution and the novel Nomex MHP fabric for heat and flame protective garments for industrial workers.
DuPont will also be providing in-depth information about current and future developments in chemical protective garments of the DuPont Tyvek, DuPont Tychem and DuPont ProShield brands and about heat and flame protective garments made with DuPont Nomex and cut protective gloves and clothing made with DuPont Kevlar.
Another highlight will be DuPont Thermo-Man who will be exhibited in the outdoor area in front of Hall 5 (Stand 5-10) and used to demonstrate the performance of various protective garments in regular live burn tests.
Hall 5, Stand A40
OTHER ARTICLES IN THIS SECTION