ARTICLE
Waste not, want not
29 January 2014
Are you ready for the new waste regulations coming into force on the 1st January 2015?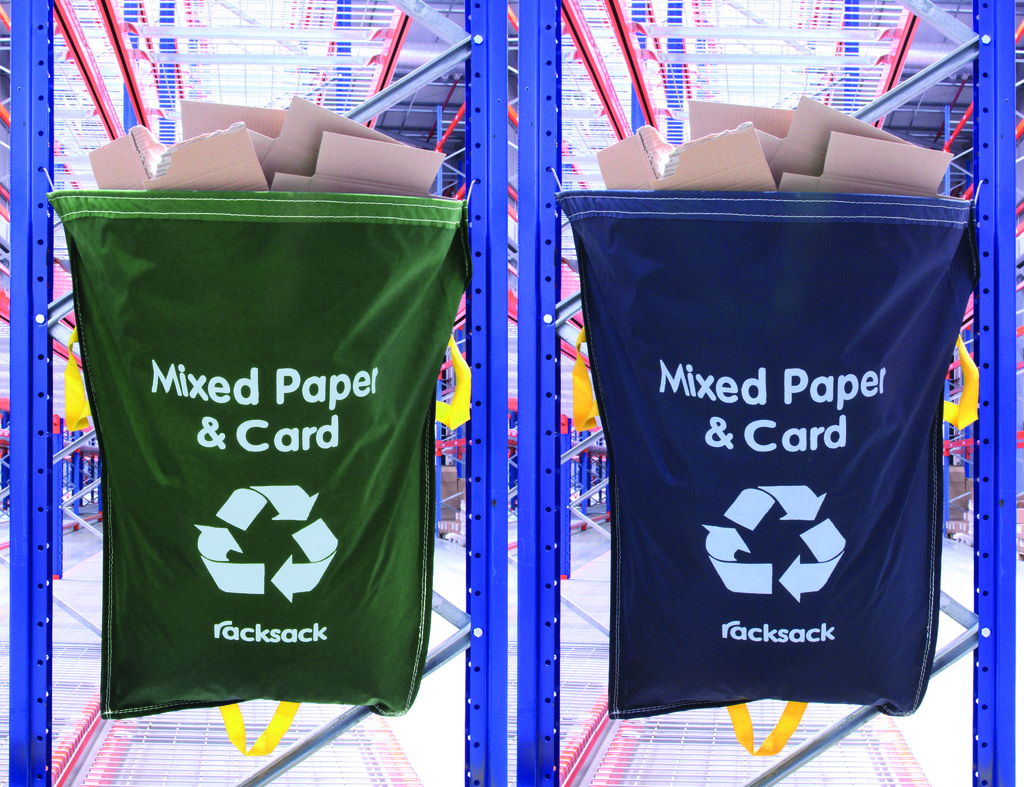 With businesses seeking new ways to segregate and recycle more waste products from an economical and environmental point of view, Beaverswood's racksack can be used to either hold material for re-using or to segregate waste. Available in a choice of green or blue with 14 standard print designs, other designs can also be printed to your specification.
This waterproof polyester sack is suitable for use on racking and shelving with simple 'S' hook fixings (hooks supplied). The sack can be re-used withstanding rigorous busy environments and three woven handles enable it to be quickly and easily tilted and emptied.
OTHER ARTICLES IN THIS SECTION