The key to safety
23 January 2014
Key cabinets provide a safe and visual way of storing interlock system 'initiating' keys.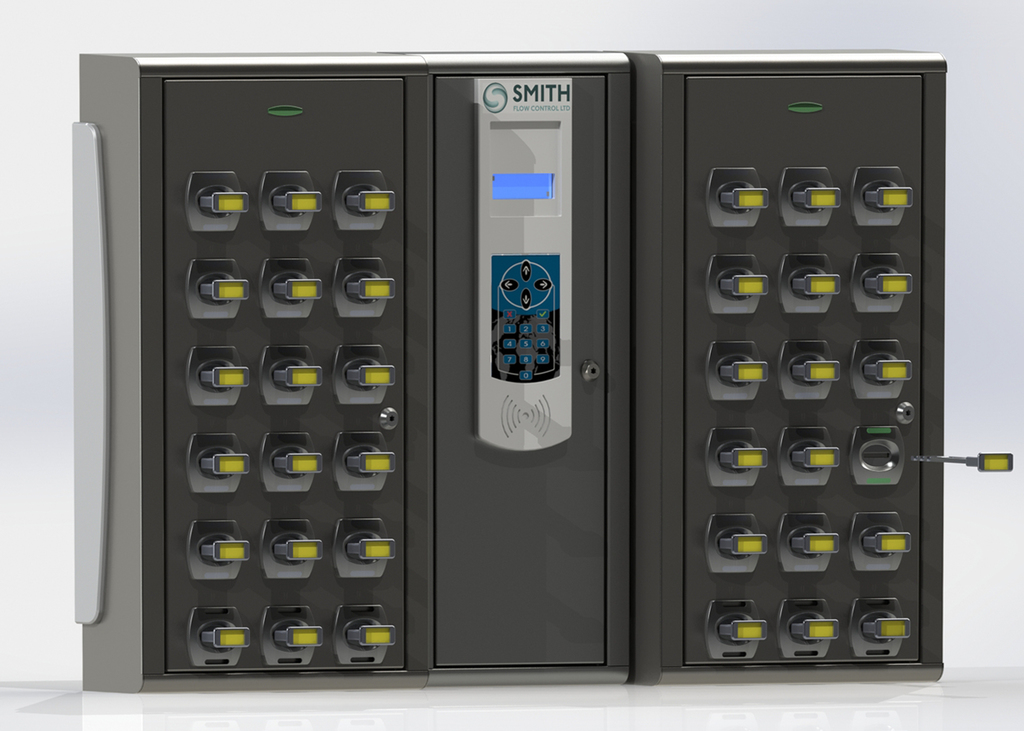 SmartKey+, an extension of Smith Flow Control's Key Management Systems, has been developed to provide all the features of SFC's Visual Alert Key Cabinet, along with the ability to record movements of keys in real-time, providing complete accuracy.
SmartKey+ uses RFID (radio-frequency identification) technology which allows a key to be tracked with confidence, providing operator and control room personnel with information on interlocked processes and their status. Full transaction history is available, revealing details of key insertion/removal. The unit is designed to support a remote web interface, without any specific licence.
Enhanced security means that all keys are trapped in the cabinet until authorisation is granted and SmartKey+ highlights specific key positions that the operator is authorised to use.
OTHER ARTICLES IN THIS SECTION