Gloves to go
25 November 2013
Polyco has unveiled a new header card display range, featuring eight of its most popular gloves.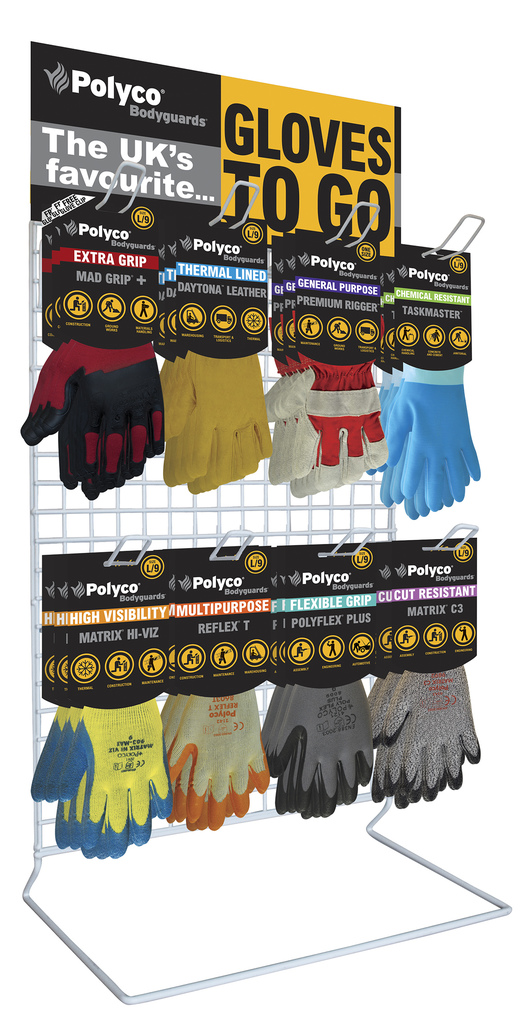 Spanning a broad range of styles, customers can now order as few as 10 pairs of gloves in any style and in any size. As an introductory offer, customers will receive a free countertop display stand if they spend over £200 on the range.
The gloves currently available in the range are: Mad Grip+ (with free glove clip), Polyflex Plus, Reflex T, Matrix C3, Matrix Hi-Viz, Daytona Leather, Premium Rigger, and Taskmaster.
Polyco's Mark Mastrangelo said: "With so many of our customers having trade counters we wanted to provide a broad range of products that are ready for display straight out of the box. The header cards also make information easier to find, with prominent pictograms to help the user make the right glove choice."
OTHER ARTICLES IN THIS SECTION