ARTICLE
You can now buy online at the Shawcity shop
30 July 2013
We wanted to let you know the good news!...you can now purchase Shawcity instrumentation on the website simply and easily!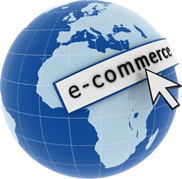 Over the last couple of months, the Shawcity team has been working hard in order to create a new online store where you can purchase instrumentation quickly and easily. Products in the store currently include a range of single gas monitors, entry level Sound Level Meters and Noise Indicators and accessories.

When asked why Shawcity wanted to take the plunge in to the world of online shopping, Neil O'Regan, managing director at Shawcity stated;

"Enabling E-Commerce to our website has created a new dimension to how our customers can access the Shawcity product offering which ultimately makes the experience of working with Shawcity a better one. Our customers have asked for a simplistic approach to buying consumables and entry level products and we are delighted to offer this service via our new E-Commerce site."

Over the next few months we will continue to grow the online store and include further products that you can purchase easily! We will keep you up to date with new products that have been added to the store and hope that you find buying online with Shawcity a quick and convenient process that further helps your business.

You will also notice that the site has been refreshed and includes lots of new facilities such as the ability to watch product videos. You will see that some videos give you an overview of products themselves and others are designed to help you for example, with the maintenance of your instrument.



OTHER ARTICLES IN THIS SECTION