ARTICLE
Cutting edge protection
09 June 2013
At the $8 billion development of Saudi Arabia's King Abdullah Financial District leader in temporary collective protection, Combisafe, has supplied a range of solutions to ensure the highest standards of health and safety are delivered across many of the site's 40 multi-storey towers.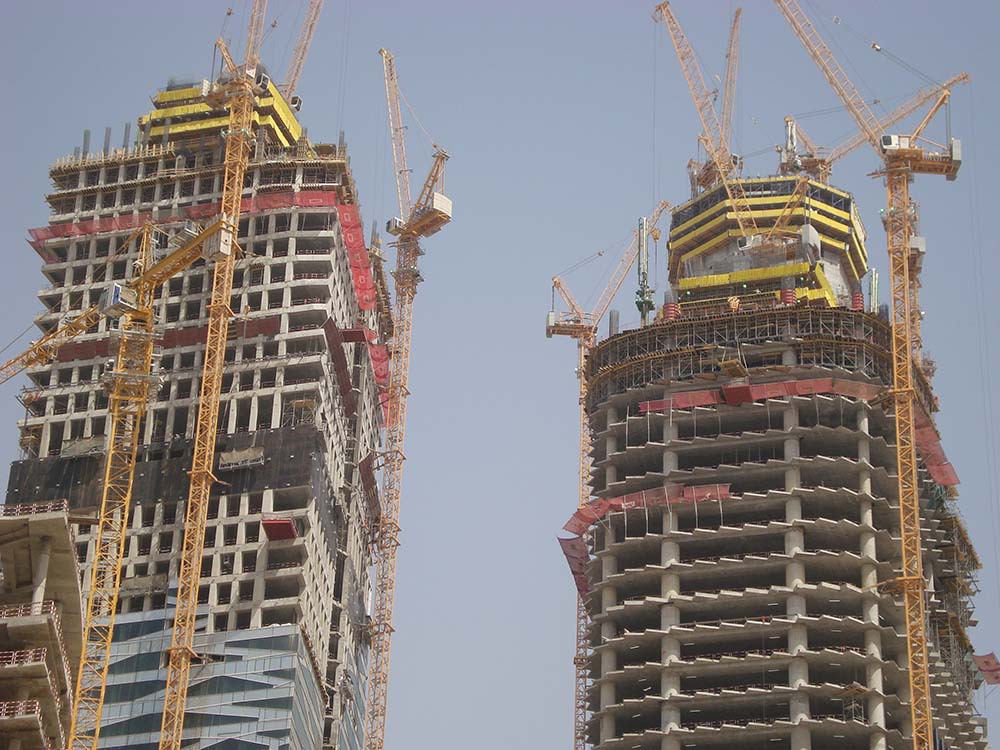 With almost complete multi-storey buildings next to foundations where piling work has yet to begin, proven edge protection and fall safety systems were vital to ensure optimum safety at all times. For this reason, Combisafe provided a number of safety solutions including Steel Mesh Barriers, Multi Mesh Barriers, Safety Net Fans and Preston Superdeck Platforms.
A total of 1450 Steel Mesh Barriers and Multi Mesh Barriers were supplied by Combisafe, which provides guardrail, toeboard and debris mesh in one product. Designed with closed return for increased levels of containment, the Steel Mesh Barrier offers hard-mesh coverage with impact absorbing capacity. The Multi Mesh Barrier weighs just 16kg and has a larger mesh size allowing operatives to reach through and work without removing the barrier.
OTHER ARTICLES IN THIS SECTION