ARTICLE
Multi-coloured reflective helmet
29 May 2013
New to JSP's Evo range, the multi-coloured CR2 reflective helmet improves visibility in dangerous environments and further enhances safety.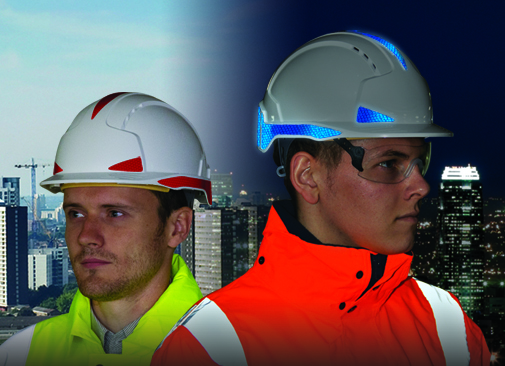 The original EvoLite CR2 reflective safety helmet, which uses the same high-intensity silver reflective material as that used on motorway signs, represented an advance in reflective head protection for work in dark environments.
Now, the helmet comes in a range of attractive colours with coloured hi-visibility reflective strips on the sides, back, front and top giving 360 degree reflective coverage and enabling it to be seen in the dark or in low-level lighting.
Each colour can be used to denote a different type of site task e.g. green for first-aiders and blue for site managers.
The reflective colours can also be matched to a company logo.
OTHER ARTICLES IN THIS SECTION