ARTICLE
Risk of slips & trips minimised
09 June 2013
The link bridge leading to Sheffield's Meadowhall shopping centre from the bus station has undergone refurbishment, ensuring the risk of slips and trips is minimised for many years to come.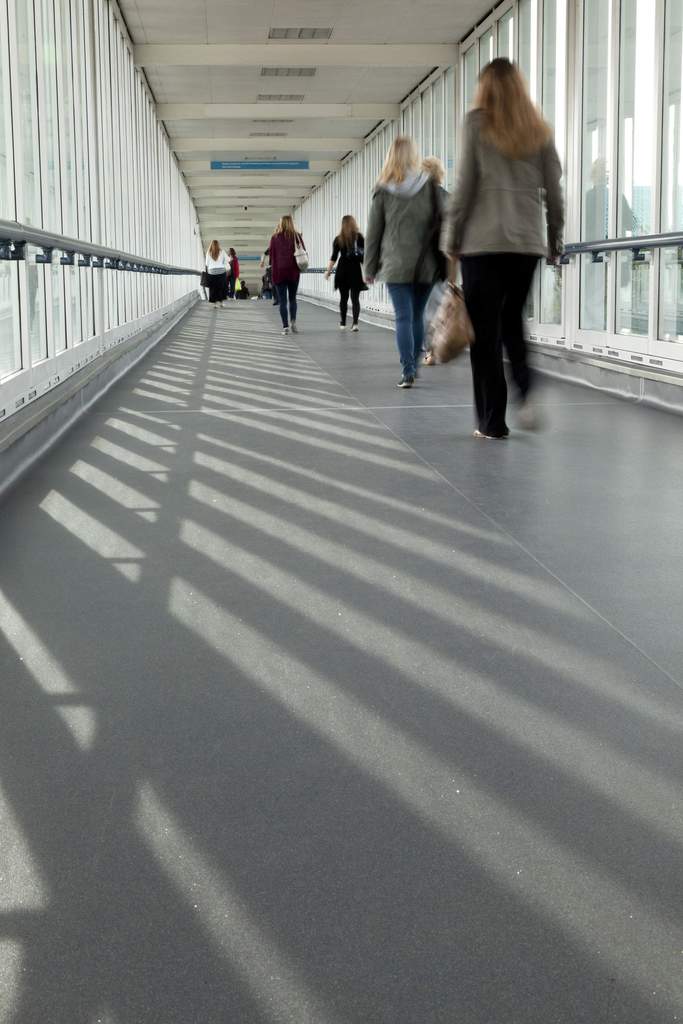 The entrances to the walkway are exposed to changing weather conditions with shoppers carrying in water and debris on their shoes making them particularly vulnerable to slipping on the wet surface.
To cope with the intense traffic and weather conditions, 500m2 of Altro Designer 25 safety flooring was installed. This hard-wearing safety flooring features silicon carbide and aluminium trioxide for long-term durability and has a slip resistance Slip Resistance Value (SRV) of 36.
OTHER ARTICLES IN THIS SECTION