New power foam hand cleaners from Deb
17 July 2018
INDUSTRIAL WORKERS are exposed to dirt and contamination on a daily basis. Power Foams from Deb provide a powerful but caring clean.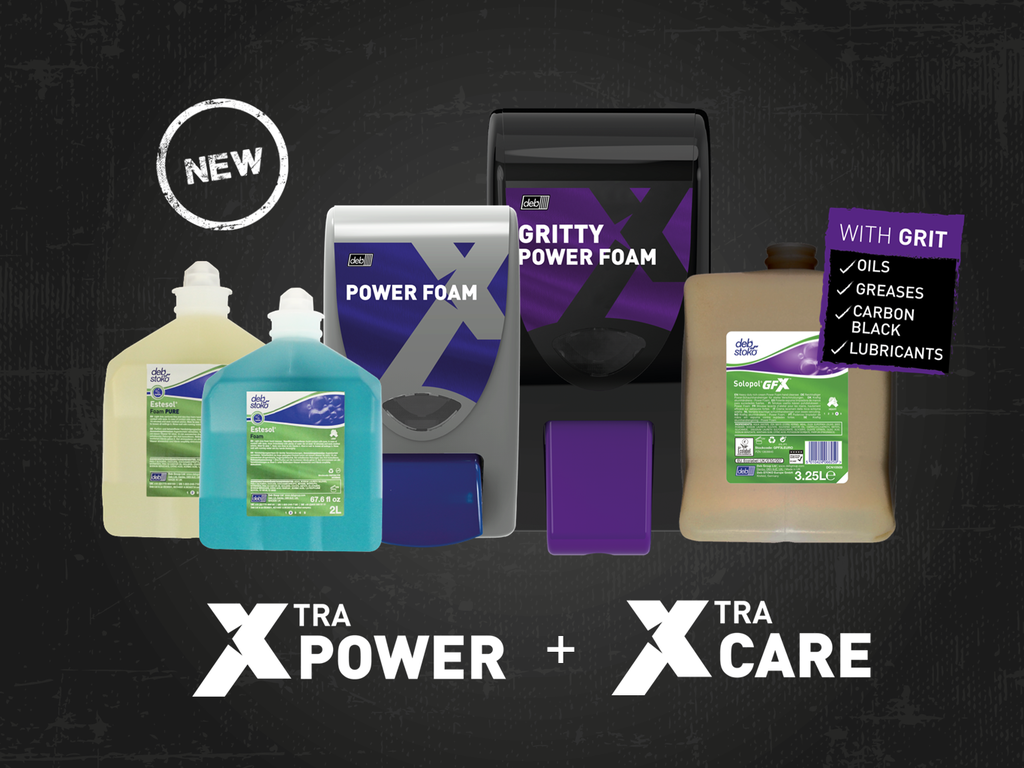 Recent research carried out by skin care specialists, Deb, identified that in addition to the need for frequent hand washing, workers felt that dispensers were often unclear or in the wrong locations and many products left their skin dry and unconditioned.
Deb has created a new range of high performance foam hand cleaners that deliver exactly what is required – a powerful clean whilst caring for the skin.
An innovation in foam soap technology, Power Foams offer a solution for all industrial environments, from warehousing and logistics to heavy manufacturing. Clinically proven to care for the skin, they leave hands feeling conditioned and cared for, no matter how stubborn the dirt or challenging the environment.
OTHER ARTICLES IN THIS SECTION