ARTICLE
Improve driver safety with tail-lift lights
02 September 2020
Research carried out by the HSE estimated the human and economic cost of "falls from commercial vehicle" incidents in the UK over a one-year period was in excess of £36.5 million. A sizeable proportion of these are falls from tail-lifts.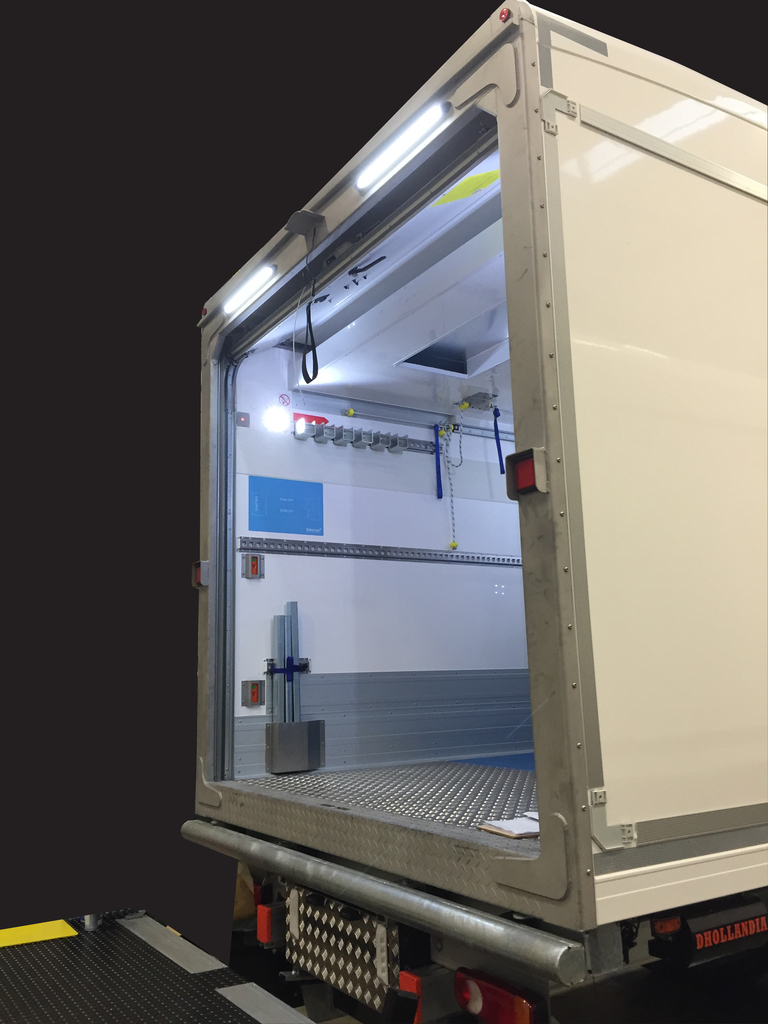 Many large depots have dedicated loading bays which should be lit to meet health and safety guidelines, however tall vehicles can block this light even when it comes from lamps that are high up on posts, on walls, ceilings or canopies.

Many commercial delivery trucks and trailers are fitted with tail-lifts to make the loading and unloading process as quick and easy as possible, but what if the overhead lighting doesn't clearly illuminate the tail-lift platform and working area at the rear of the vehicle? If you can't clearly see what you are doing then accidents are waiting to happen in terms of slips & trips, falls, and from falling goods.
Benefits of fitting tail-lift lights
Installation of LED tail-lift lights projecting down on the tail-lift platform and the surrounding area can instantly benefit in the following areas:
Improve driver safety

Reduce risks to staff and third parties

Minimise risk of load damage

Reduce collision risk when loading/unloading

Increase productivity

Cut costs (vehicle damage, court cases)
OTHER ARTICLES IN THIS SECTION