ARTICLE
Safer night time work
29 October 2018
Culina Group, the food & drink warehousing, distribution and transport specialist, is specifying Labcraft's Banksman system to improve visibility and maintain safety during night time vehicle operations.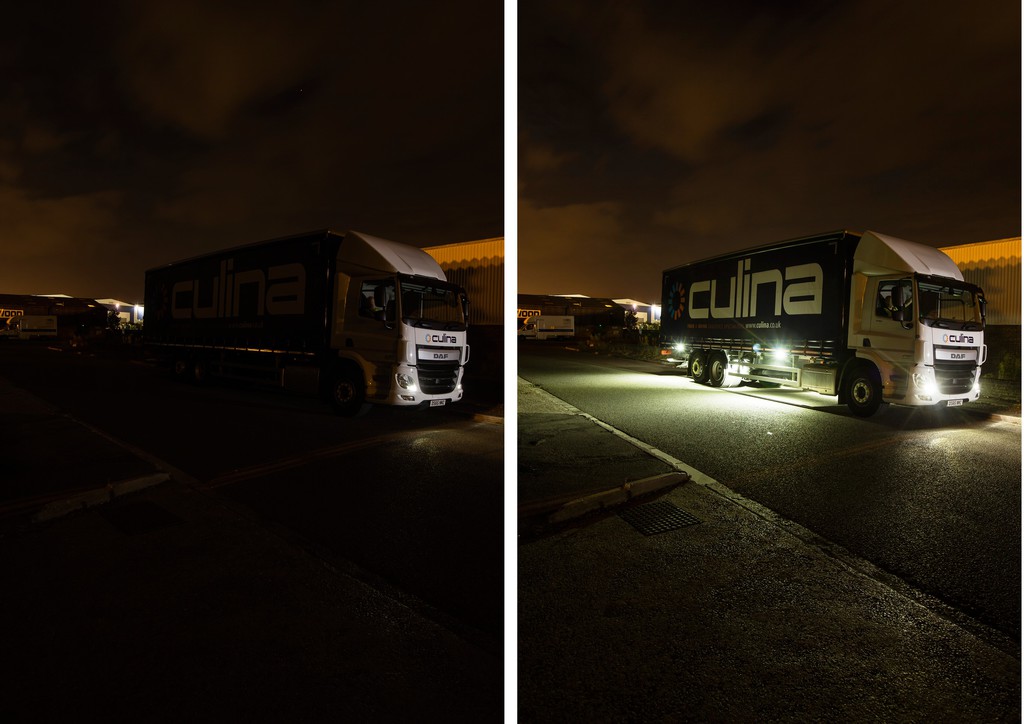 From a national network of approximately 60 depots, Culina Group operate over 1000 vehicles, including around 2,000 trailers and delivers annually to over 4,500 destinations.
"Much of this work is carried out during the hours of darkness," group fleet manager Mark Matkin said, "and of course, this is when we need to be especially vigilant as vehicles are manoeuvring in confined areas, such as forecourts and loading bays."
To assist in this regard, the Labcraft Banksman uses high-intensity LEDs to project a white light at a specified angle from the vehicle sides onto the surrounding area and illuminates the area where traditional reversing lights cannot cover. Positioned in two places on each side of the chassis, the system comes on automatically when reverse gear is engaged.
"This not only improves personnel safety," added Mark, "but also helps to reduce minor collisions and the costs associated with vehicle downtime and repairs."
OTHER ARTICLES IN THIS SECTION